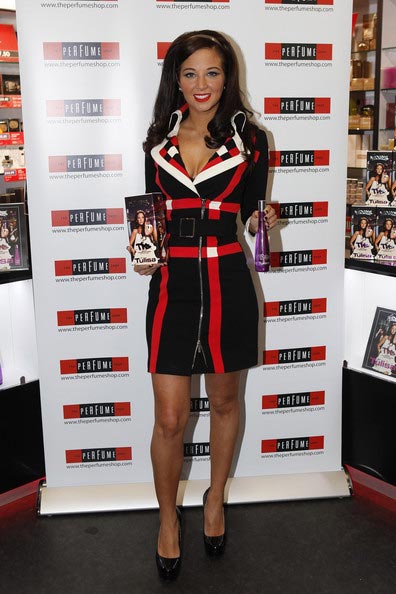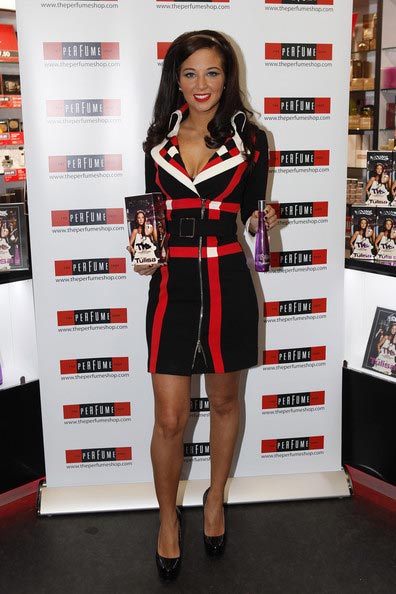 Tulisa Contostavlos, one of the new generation X Factor judges and one third of the band N-Dubz, has just launched her debut fragrance The Female Boss (TFB for short) at The Perfume Shop in London's Oxford Street.
We don't think Simon Cowell will be quaking in his loafers in fear of Tulisa running the X Factor, but we like the name – it suits her feistiness and boy do we know she has that – the last episode of the X Factor more than proves that!
The description of the perfume states that it has "top notes of subtle spices, gentle rose and sweet jasmine to create a feminine floral heart. It's not over-powering, but quietly confident, like Tulisa herself."
We don't think we would have gone for a busy red and black outfit, especially since the perfume bottle is a girly, bright pink colour. Do you think Tulisa intended to blend in with The Perfume Shop logo? The colour scheme also happens to be the very same one used on the X Factor logo too… was this planned or was it just a happy coincidence? We guess we will never know!