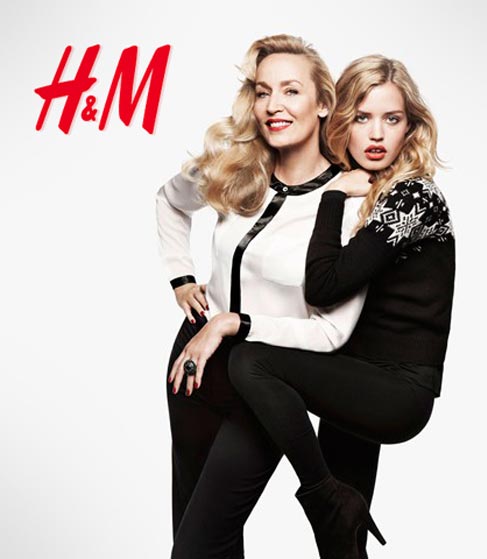 The Kardashians have taught us that ad campaigns sometimes work best when they're kept in the family, which is precisely why we are mega excited to learn that mother and daughter duo Jerry Hall and Georgia May Jagger have teamed up for an ad campaign!  
The gorgeous ladies are coming together for the Christmas H&M campaign – if mother-daughter fun doesn't scream Christmas, we don't know what else does!
This isn't the first time the pair have got together in the name of fashion – they teamed up last year to bring the fabulous Australian skincare brand Invisible Zinc to British shores.
We cant deny that Jerry Hall looks flawless in her monochrome ensemble – if we didn't know any better we'd think the two were sisters – but we have to say that we have fallen completely in love with Georgia's Fair Isle jumper. We love a good, wintry Christmas knit, and the Fair Isle brings a modern edge to the traditional, usually far more colourful and crazy-patterned Christmas wardrobe essential.