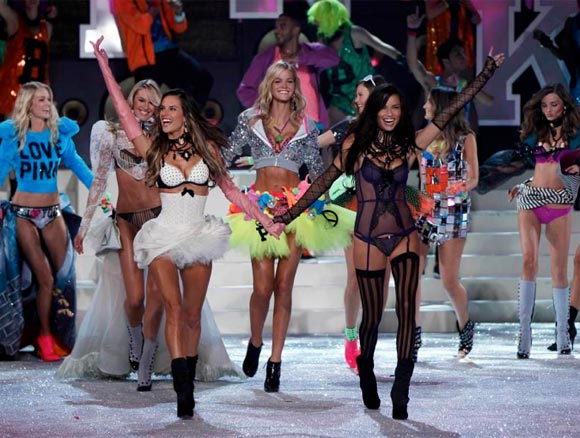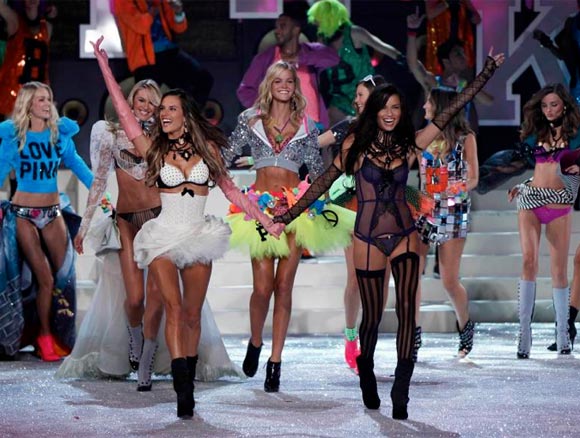 We've been talking about it for months, speculating about who will be in and who will be out, but the time for the annual Victoria's Secret Fashion show finally came last night – and it was bigger and better than ever! 
Beyonce and Orlando Bloom were among the star-studded guests that turned up to witness the magic from the front row, and from what we can see from all the pictures, they can't have been disappointed with it.
38 models had the honour of appearing in the show and with the exception of Rosie Huntington Whiteley who was absent as she had other work commitments, all of our favourite Angels were there and showed that all of their hard work and prepping for the show paid off. As we reported last week, Karlie Kloss did indeed make her Victoria's Secret debut, as did Joan Smalls, but they looked like true pros – as if they had been doing it for years!
The models weren't the only ones to set a glamorous stiletto on the runway – Nicki Minaj rocked out in a bright ensemble and got the party started, as did Kanye West and surprise guest Jay Z (now we understand why Beyonce was there!), as well as Maroon 5 frontman Adam Levine.
It looked like a truly spectacular show (we didn't expect any less) and we have no doubt that the VS bosses are already planning how to make the next one just as, if not more, fabulous!
[nggallery id=124]