The weather outside is frightful – at least it will be come tomorrow. With snow set to blast through much of Britain after nightfall, we have a feeling it's going to get freezing around here. Thanks, weather man.
So let's cue the annual conundrum: what the hell should one wear to stay warm and stylish in the snow? Are your waterproofs actually keeping the wet out? Will your jeans soak through? Is yetti a step too far?
Don't worry! We've hunted down the hottest snow-proof wears that promise to keep you dapper and dry when the frozen stuff falls – and the best part is they'll work for a whole bundle of other winter weather conditions, too.
Take a look through our layers of padded puffas, badass boots and novelty knits ('tis the season, after all) that made the cool cut…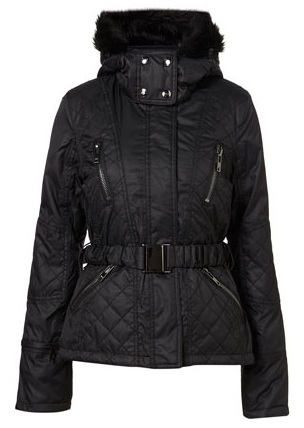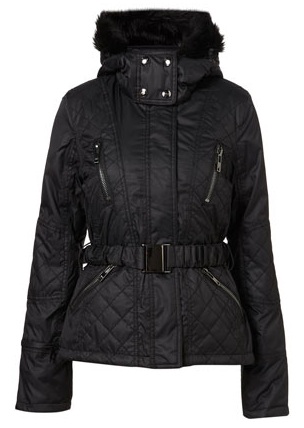 Keep cosy in this surprisingly cool quilted ski jacket, complete with fleece lining, faux fur trims and a hood to protect your hair (we know what matters).
SNO belted ski jacket, £95, available at Topshop.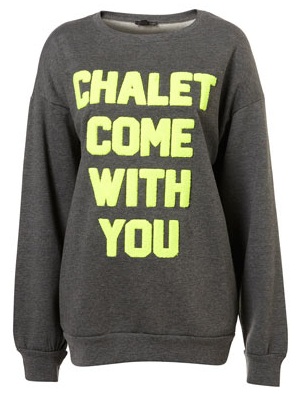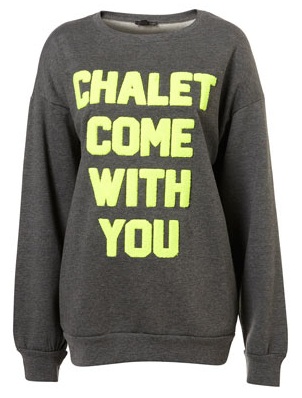 Do we really need to justify this hilarious sweater? It's genius, and yes, we're still giggling.
Chalet sweat by Ashish, £55, available at Topshop.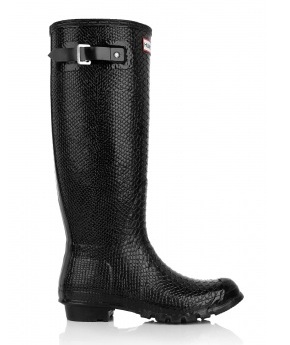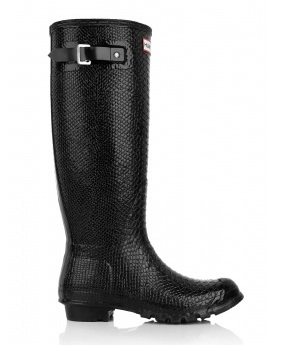 Worse than snow? Sludge. Prevent slipping and keep your feet dry with a pair of fool-proof wellies – we love Hunter's Carnaby snake print versions for a slick touch.
Hunter Carnaby Boa snake boot, £150, available at my-wardrobe.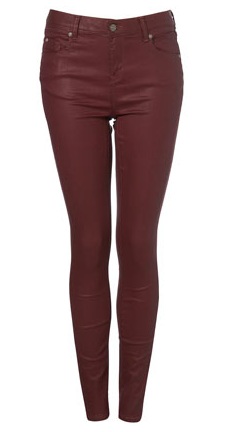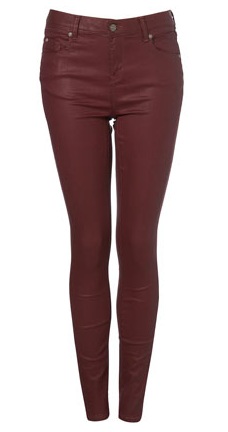 Ok, so these skinnies aren't strictly snow-proof, but their wax coating will help the wet run off (and aren't they, well, gorgeous?).
Moto wet look coated skinny jeans, £40, available at Topshop.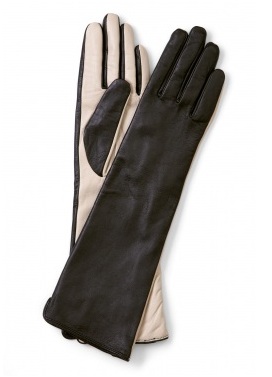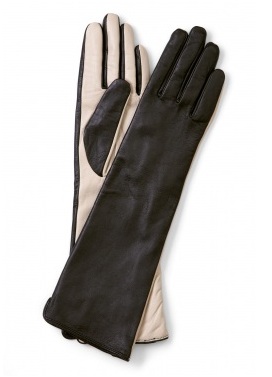 Leather gloves aren't just sleek and stylish, they keep the wet out, too. This pair from By Malene Birger with a contrasting cream underside are especially chic.
By Malene Birger black Killiam blocked contrast gloves, £99, available at my-wardrobe.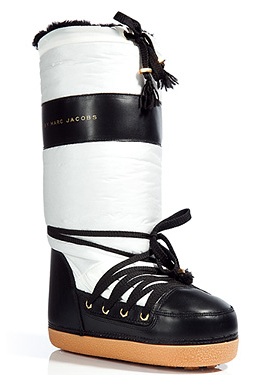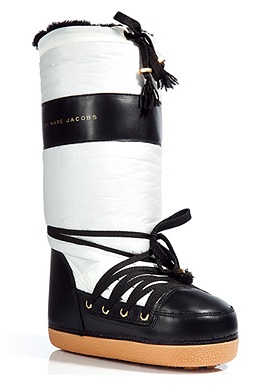 When the snow's falling as quickly as the freezing temperatures, snow boots are the only serious option. And wouldn't luck have it that our fave luxury brands are in on the act? Marc by Marc Jacobs' moon boots are classic and totally cool, and we'll bet they're laced with nostalgia, too.
Marc by Marc Jacobs black and white moon boots, £245, available at Stylebop.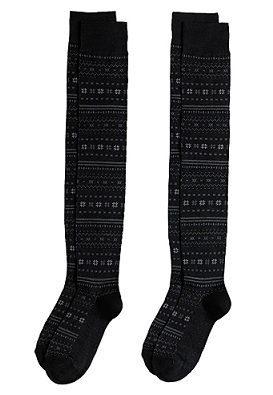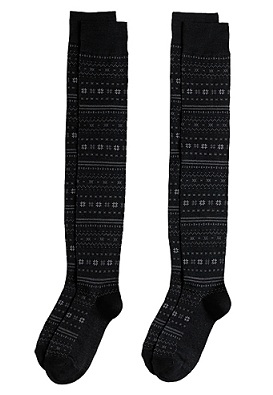 Uniqlo's heattech technology is not only genius, it's generous. Keeping your legs toasty beyond your toes, you'll be reaching for these Fair Isle socks more often than your morning coffee.
Heattech over-the-knee socks, £6.90, available at Uniqlo.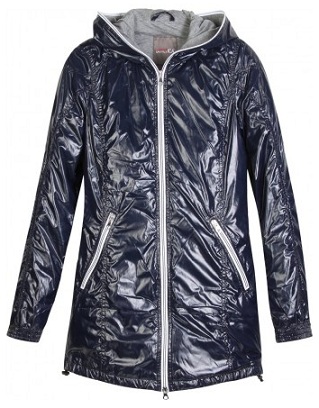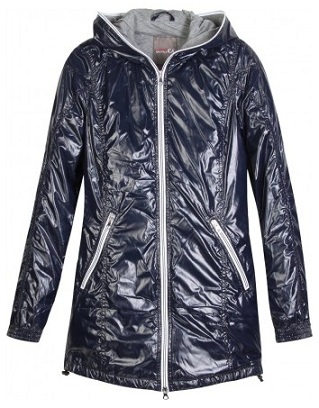 This adorable anorak from Duvetica has a distinctly modish edge with its patent navy outer and white trim, and we reckon it'll be a helluva lot warmer than your average rain coat.
Duvetica Aedona anorak, £325, available at my-theresa.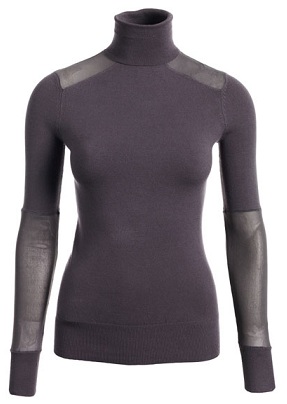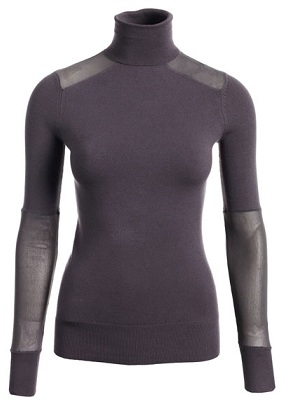 Keeping sartorially sweet in the snow isn't just about staying dry, you need to keep cosy, too. Reiss's Autumn roll neck knit is the perfect pared-down layering piece.
Autumn roll neck knit, £95, available at Reiss.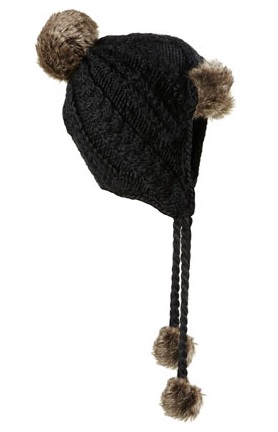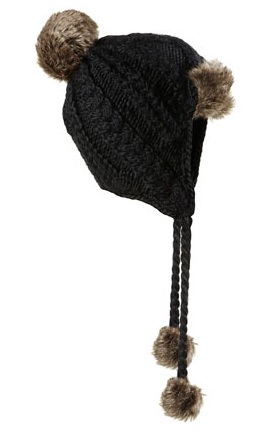 Ain't no snow flake gonna fall through this hat – Topshop's cable knit trapper is super cute and cosy.
Sno cable trapper hat, £18, available at Topshop.