Sigh – where to start narrowing down our favourite shoegasms? We could have easily done a lucky dip and picked five pairs out from one of those metaphorical hats and we'd still have five lush, lust-worthy pieces of foot candy.
Alas, after hours of deliberation, we've rounded up the hottest shoe launches this year because while it might sound crazy to dedicate a 'best of' solely to shoes, we know you're just as obsessed as us.
Thank us later!
Charlotte Olympia Ninivah leopard pumps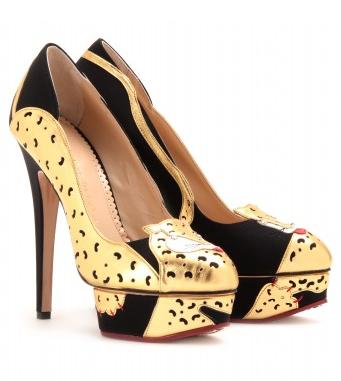 Eat your heart out Christian Louboutin paw heels, it's all about the Charlotte Olympia Ninivah leopard pumps! A statement shoe if ever there was one, this has been at the top of every MFL girl's wish list this year. Like any good, unique and fabulous shoe, you'd never have to agonise about your wardrobe choices again.
Chrissie Morris Metropolis Deco Pumps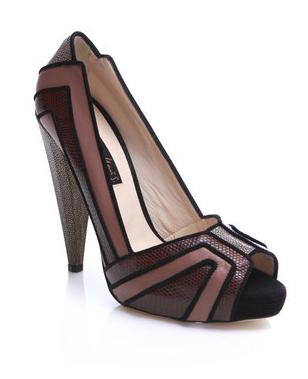 A quirkier edge to your average statement black shoe, these Chrissie Morris Metropolis deco pumps seem to have it all. Slim but sturdy heel? Check. Peep toe? Check. That extra zing that will set it  – and you – apart from the rest? Triple check! At £395, they're not an extortionate amount to pay for the endless opportunities they'll reward you with, either.
Christian Louboutin pigalle leather flats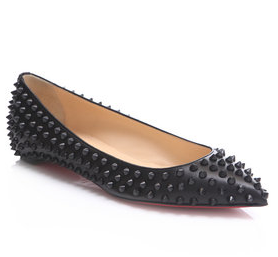 We thought it was only right to feature at least one set of flats in our list, and these Christian Louboutin pigalle leather flats are a great find. Whoever said a flat shoe can't be ultra glam? We love how the studded design found on all of the season's hottest pieces is translated into a cute, comfortable pump.
DVF cranberry youth suede block heel boot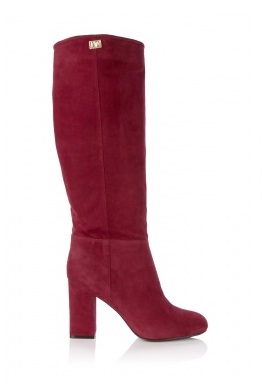 God bless the Seventies and God bless Diane von Furstenberg for giving us these lush cranberry suede block heel boots – the perfect accessory to get anyone into the festive spirit, but versatile enough to wear with almost anything. We all have those fat days, but adding these to a dark ensemble would instantly elongate any leg. Yes, please!
Alexander McQueen wedge ribbon sandal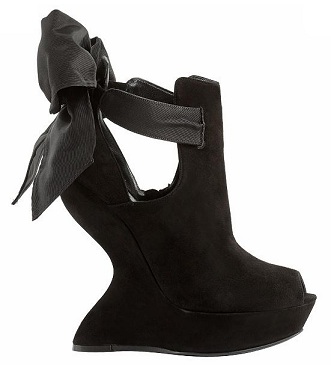 And finally, much like many of our most coveted items of the year, our last shoegasm comes from the house of McQueen. Where do we start with these Alexander McQueen wedge ribbon sandals? The unique but iconic design or the sheer versatility of them? We'd happily pay £615 for a pair of shoes that can give both quirky yet deliciously feminine edges to a look.