Whoever said once you hit motherhood your fashion and beauty regime slide clearly wasn't talking about these five mums!
With Mothers day on 18 March, we thought we would honour the mothers working so hard to raise a brood, while simultaneously balancing household chores, professional duties, intruding paps, hot husbands/boyfriends (yes, it's all part of the job), all whilst looking ridiculously stylish.
Living proof that style and motherhood can live in a parallel world, we present to you our top 5 stylish mums who all make it look so easy!

Supermodel Gisele looks like she's just stepped off the runway, whilst protectively cradling her son.

The perfect poster for her own fashion designs, there's nothing super-mum Victoria Beckham can't do!

Even on a casual day carrying her daughter and looking like she's rushed off her feet, our favourite style icon Michelle Williams looks painfully chic.

Showing off her perfect pins whilst carrying rhe most adorable arm candy in the world, Miranda Kerr is deserving of a place in our top 5!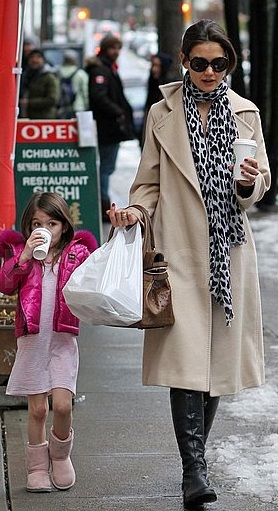 The perfect case of  like mother, like daughter. With her 5-year-old daughter already making fashion headlines, mummy Katie wasn't going to be left behind.