A style piece on Zooey Deschanel we have coming your way later on may steal the "cute crown" but for the time being, we think this is the most adorable thing on My Fashion Life…
Luisa Via Roma has joined forces with Steiff, UNICEF and a host of very talented designers for a campaign called "Pug Dogs for Happy Kids", where 21 toy pugs will be auctioned off to help disadvantaged children in Bangladesh.
21 pugs have been created by the world renowned teddy bear gurus at Steiff, and some of the hottest fashion designers around the globe have been given the responsibility of dressing a dog in their signature style.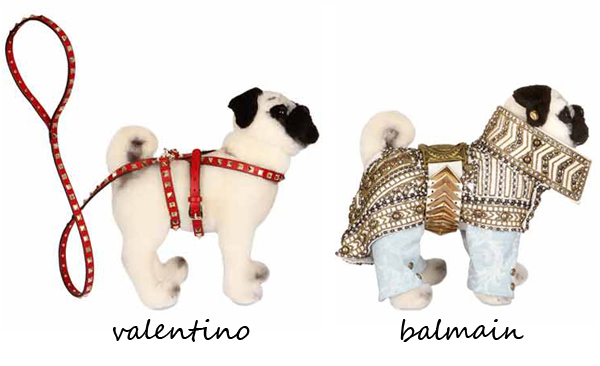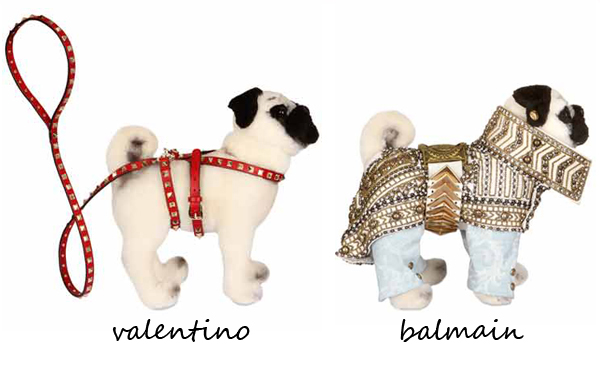 The likes of Mary Katrantzou, Valentino, Balmain, Missoni, Emilio Pucci, Giambattista Valli, Roberto Cavalli and David Koma are just some of the designers that have lent their time and talent to the truly worthwhile cause. There's even a pug from Vogue Italia!
Three bears will be auctioned off on eBay each week, for the next seven weeks, with a starting price of just €1. The Mary, Valentino and Balmain bears are the ones you can currently bid on.
Click here to check out all of the pugs, and to find out when your favourite is going under the hammer.
Isn't this a spectacular way to raise money?