Last Updated on 19th October 2013
We're winding down a rather long week here at My Fashion Life HQ by picking out the best fash-bargains from one of our fave shopping destinations for stylish staples, Isabella Oliver.
City-chic separates in muted tones of rich olive, stone and dusted violet are equally perfect for office and off-duty, and bring a refreshing, trend-free edge to your wardrobe.
A girl can never have too many essential pieces in her wardrobe, and at such bargain prices, we want to snap them up even faster! Tailored jackets, city coats, basic tees and comfy knits are all in the mix; perfect packing partners for that much needed weekend city break!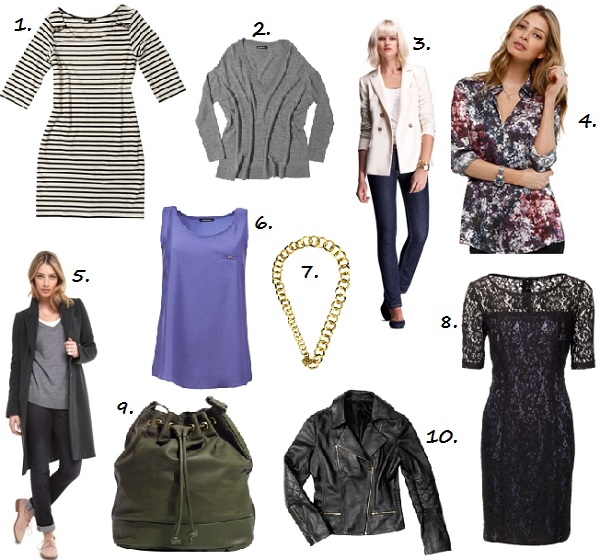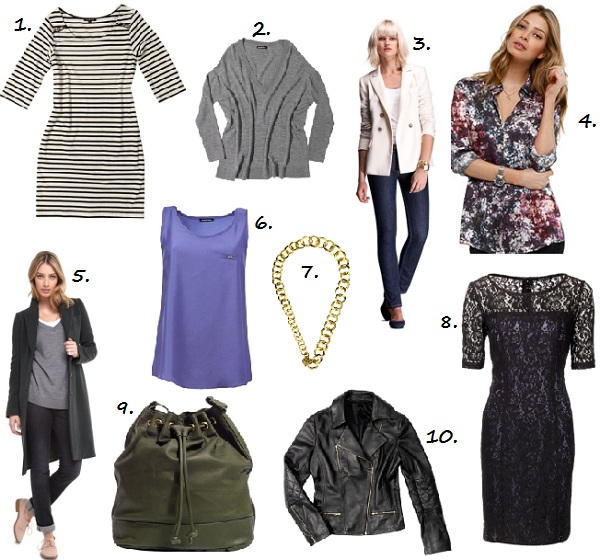 1. Breton Button Dress, £89 £53.40
2. Relaxed Merino Jumper, £95 £57
3. Herringbone Blazer, £199, £99.50
4. Print Silk Shirt, £149 £126.65
5. Satin Detail City Coat, £279 £139.50
6. Loose Fit Vest, £69 £34.50
7. The Circle Necklace, £79 £39.50
8. Modern Lace Dress, £189, £94.50
9. Luxe Bucket Bag, £275 £233.75
10.The Luxe Biker Jacket, £369 £313.65