You've invested in the 'It' shoe and the 'It' bag, now prepare for the new season 'It' jacket. We're digging this ikat printed cotton blazer with embroidered stripes from go-to brand, Carven.
It's not just the plethora of colours, season appropriate nod to the tribal trend and total versatility to dress up, or down, that's got us hooked; we love that it's a sure-fire head-turner-of-jacket that'll get the fashionable pack noticing you at those summer parties!
Treat the Carven blazer like an accessory  and it will certainly cut out the need for fussy jewellery on a hot summer's day, or eve.
Want tips on how to style the Carven blazer for boardroom perfection (a matching short suit is sure to land you that promotion!)? Or will you be slipping yours over a breezy summer dress? If you're stuck for ideas, check out ours below for a little fash-inspiration.
Oh-so-office-appropriate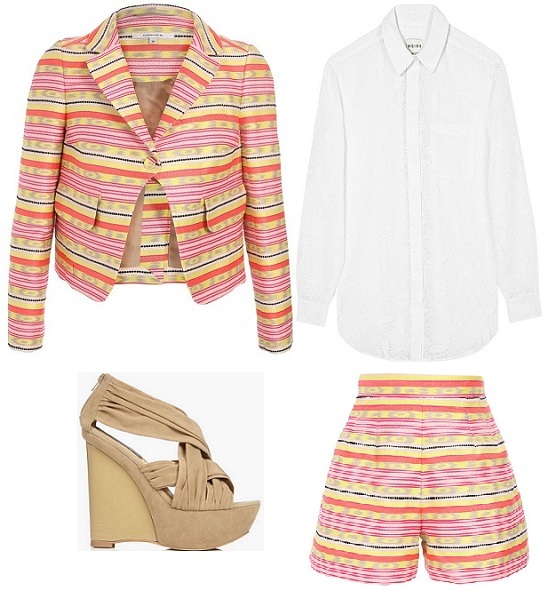 Carven printed and embroidered cotton blazer, £560, available at Browns; 'Josh' leaf print oversized shirt, £95, available at Reiss; Carven printed and embroidered cotton shorts, £330, available at Browns; 'Bly' nude wedge, £40, available at Stylistpick
Summer-soiree-superb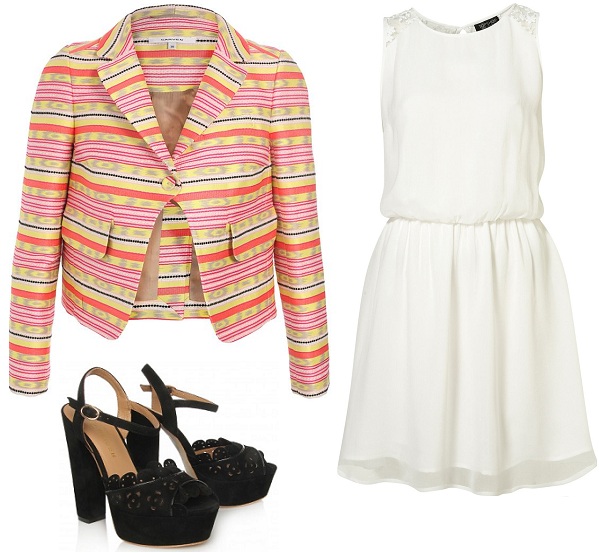 Carven printed and embroidered cotton blazer, £560, available at Browns; Floral lace flippy dress, £36, available at Topshop; 'Helena' platform sandal, £195, available at Kurt Geiger