Last month's Rock of Ages themed cover of W magazine (which featured Tom Cruise with substantially less clothing and more eyeliner than we're used to) couldn't be more different to the new issue if it tried.
We're delighted to reveal that supermodels of the future Joan Smalls and Karlie Kloss are looking golden-hued and fierce on individual front covers of the magazine… which means you're going to be faced with a tough decision at the newsstand. (We don't envy you if you have to choose – just get both to be on the safe side.)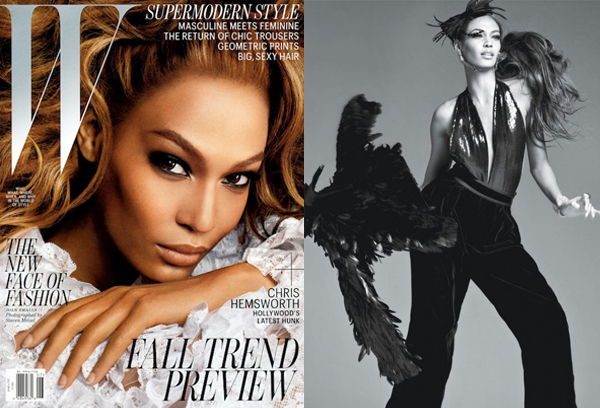 The "new face of fashion" cover line is perfect for the girls; Joan and Karlie have themselves very lucrative careers in the fashion industry already, so imagine how high their supermodel statuses will be in ten years…
The stars of the future talk to the mag about their bodies, heritage, catwalk success, ballet and lots more. In other words, it's a great read – and the accompanying editorial pictures are predictably breathtaking.
Whose cover do you prefer?