Last Updated on 29th June 2012
DKNY tapping Ashley Greene has been one of the best decisions the brand has made in years in our opinion. We didn't think anything was going to top her spring/summer 2012 ad campaign images as they were girly, fun, flirty and she generally looked more beautiful than we've ever seen her.
However, we think her autumn/winter 2012 offering is just as wow-worthy… it's amazing how effective some simple picture scan be, so huge kudos to Peter Lindbergh!
We love the whole paparazzi "oh dang, you caught me" feel of this campaign, and how sleek and sexy Ashley and her mystery man look. But he's not entirely a mystery man – he is in fact Johannes Huebl, who as it happens is Olivia Palermo's model boyfriend. Gorgeous model boyfriend, may we add.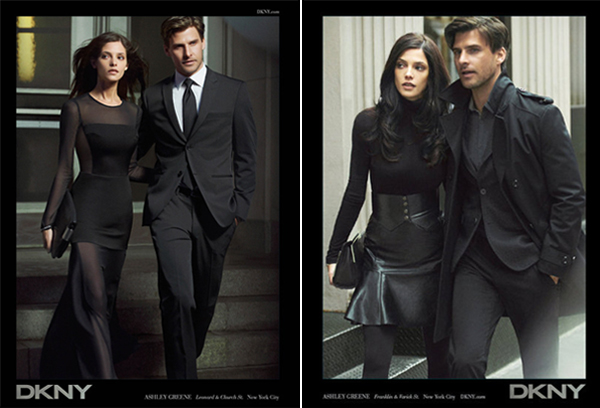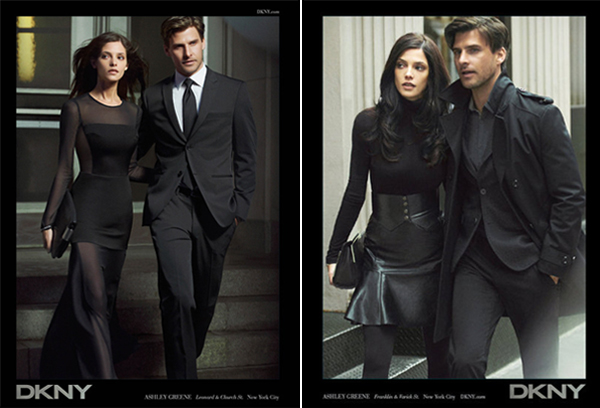 The campaign was reportedly created to "voyeuristically document a slice of Ashley Greene's life in the city," which we think is exactly what has been captured. As ever, the New York City vibe is very much apparent in each and every shot, which stays true to the essence of the brand. DKNY, we love you!
What do you think of the pics?