Last Updated on 28th October 2013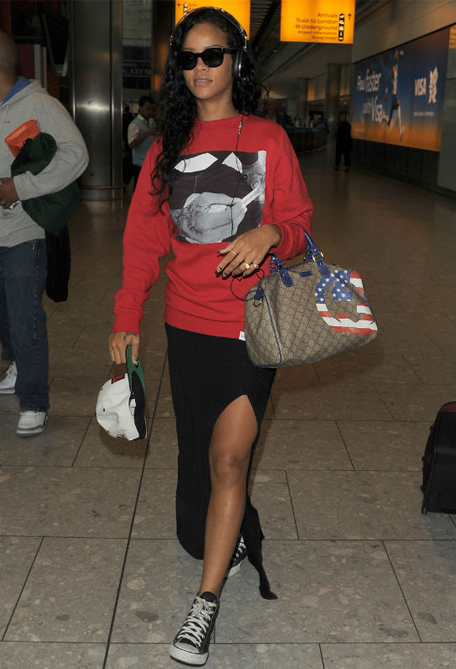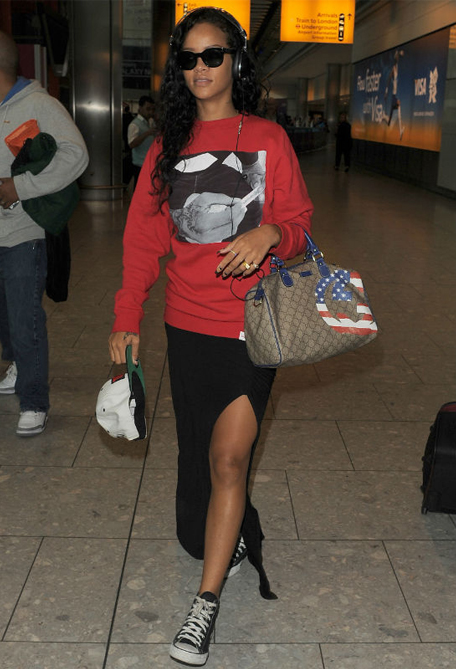 Although Rihanna has just touched down in London to reportedly work on her upcoming River Island collaboration, it was the outfit she arrived in that got the most attention.
The Barbadian popstar opted for a casual and comfortable airport look as she arrived in the Capital wearing a black skirt (very daring for most, but quite modest for Ri-Ri) paired with some Converse, but her jumper isn't quite as innocent as some might have initially thought.
Rihanna's red jumper, made by the Diamond Supply Company, features a black and white image of someone rolling a joint; and it isn't the first time the singer has been glamourising the drug either, as just last month she was spotted wearing a t-shirt that portrayed a woman rolling a joint in "six easy steps".
Do you think Rihanna's sartorial choice is harmless or is it sending out the wrong message to some of her younger and more impressionable fans?
[poll id="363″]