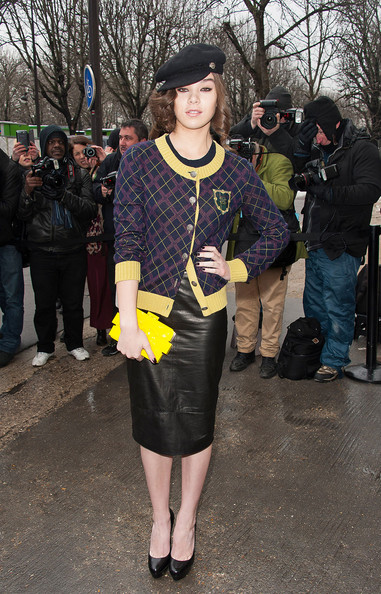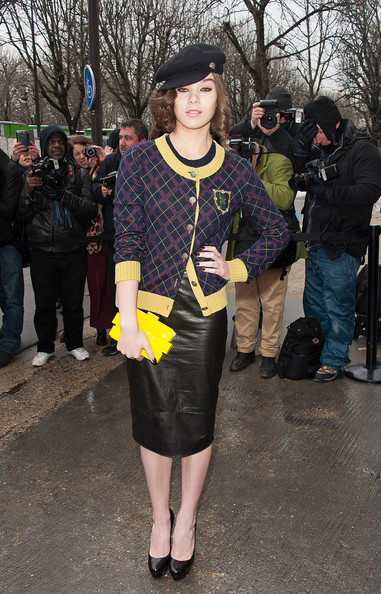 If there's one place to pull out the sartorial big gun s and dress to impress it's the Chanel Couture Show. The FROW was packed with the hottest celebs from Rita Ora to Chanel fave Diane Kruger, but it was not-so-little-anymore Hailee Steinfeld who grabbed our attention the most. We can't decide if that's a good or bad thing though… not just yet, anyway.
We think Hailee usually nails it on the red carpet with her age-appropriate but fashion-forward looks, but we were a tad perplexed by what she wore on the Chanel front row. We reckon she tried to tackle too many trends in one go which is a risk that sometimes pays off, but maybe not on this occasion…
Hailee was sophisticated and mature chic from the waist down, and quirky classic Chanel girl with a twist from the waist up. We love the neon yellow clutch, but between the bright accessory, the hat, the dramatic make-up and the simple shoes, something went a bit wrong. We still admire her for going all-out though, and we'll continue to anticipate her red carpet outfits in the future.
What do you think of Hailee's Chanel look?
[poll id="389″]