Last Updated on 25th January 2013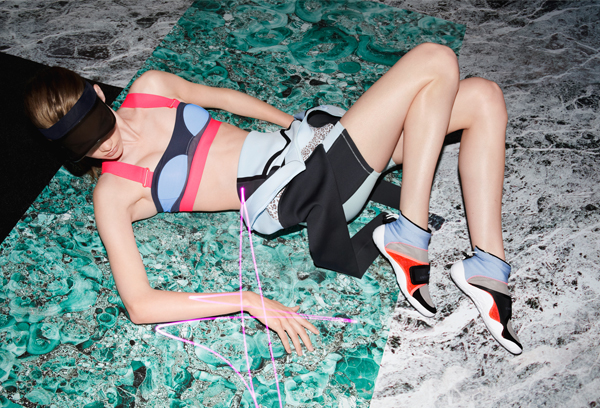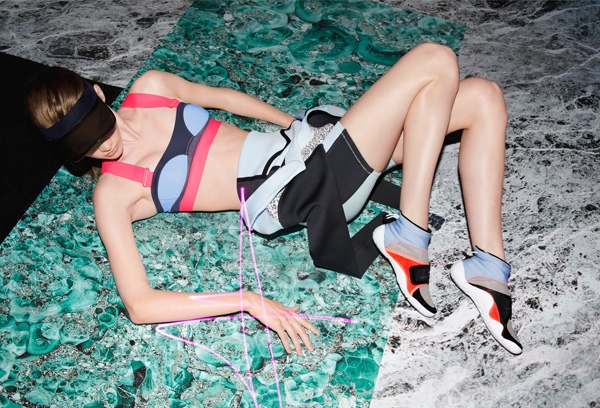 Yesterday evening we headed down to the adidas by Stella McCartney store at 97 Fulham Road to check out the British Designer of the Year's new adidas by Stella McCartney spring/summer 2013 range in the flesh… and we can honestly say we've never been more tempted to put the chocolate down and head to the gym. Once we sign up to the gym, of course!
As you can see from the pic above, which features a look from the Swim collection (one of our faves), the collection this season is all about a splash of colour. (See what we did there?)
"I wanted to bring a slightly 80s feel to the season's look, and that's played out to particular effect in the Swim pieces," Stella said. "The keyhole details and mixed textures and prints give the collection a real sense of lively Tropicana, but each piece gives incredible support and comfort in the water, too.
"Whether you're swimming in the open sea or exploring the water on a board, the pieces in the Swim collection are designed to make you feel fabulous, all the while complementing your sporting technique."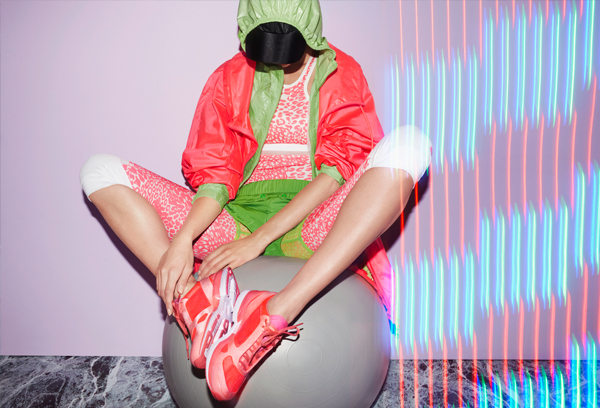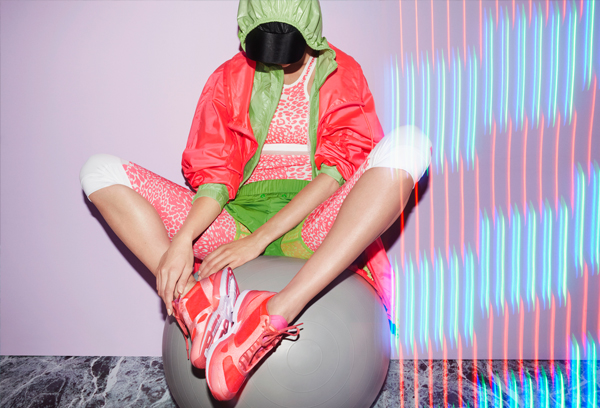 Practical and fashionable – is this not why we love this collaboration? The Run range is also pretty special too, as it has 'Climacool' technology which keeps you cool while working out by drawing heat and moisture away from the skin. And of course the pieces are beautiful to look at, too!
"The Run and Studio looks this season really create divine contrast: the acid brights look great layered up together in a fusion of colour," Stella continued. "Go crazy with the different tones in this collection as they look beautiful blended together and the metallics offset them perfectly – there is no such thing as too much!"
A lady after our own hearts. A love for the OTT, the bright colours, the practicality, and all things shiny – if this collection doesn't tempt us to work out, then nothing will.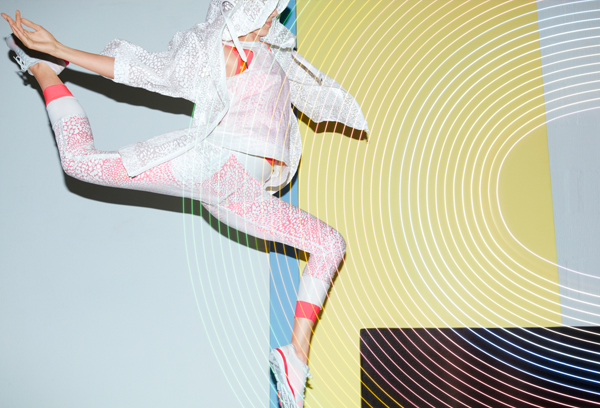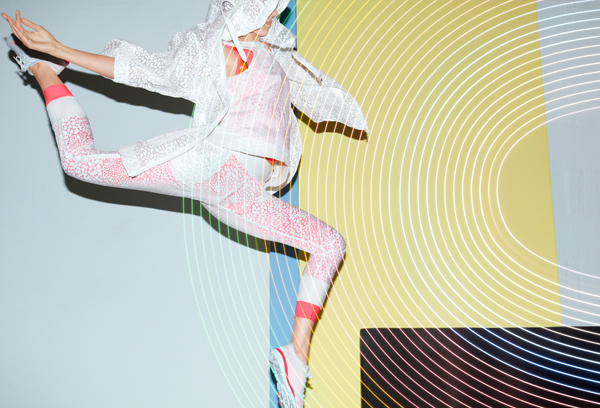 You can shop the adidas by Stella McCartney collection in stores and at www.adidas.com.
[Images c/o adidas by Stella McCartney]