Last Updated on 25th January 2013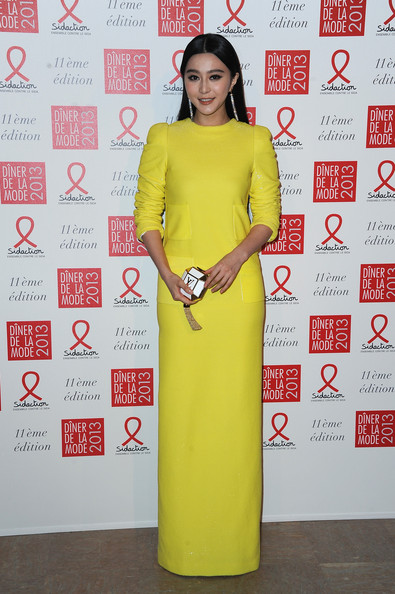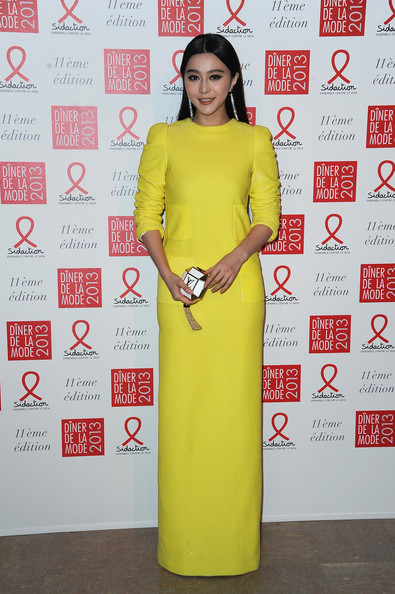 The new adidas by Stella McCartney spring/summer 2013 collection has reignited our love for all things bright and beautiful this afternoon, which is why we probably adore Fan BingBing's latest look even more than we might usually do. And that's saying a lot because she hardly ever puts a foot wrong on the red carpet, and that doesn't go unnoticed at MFL HQ.
The flawless Chinese actress looked picture perfect as she attended the Sidaction Gala Dinner in Paris last night, wearing a floor-length yellow dress from the Louis Vuitton spring/summer 2013 collection.
We've seen the collection quite a bit on the red carpet lately, with Jessica Alba and Kristen Stewart rocking the square print pieces like champs. However it's nice to see a more chic and demure look from the range come out too – and it's just as, if not more, attention grabbing than the printed pieces!
The sparkly earrings, white LV clutch and Fan's shiny raven hair offset the tones of the dress beautifully – we can't fault a single thing!