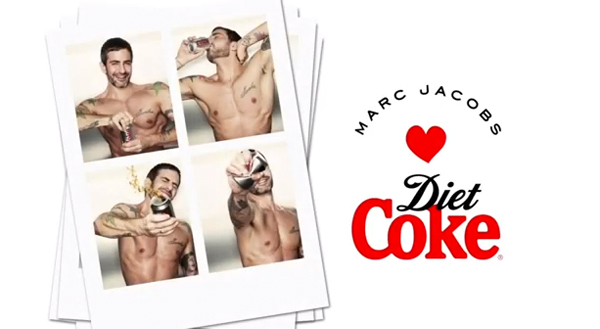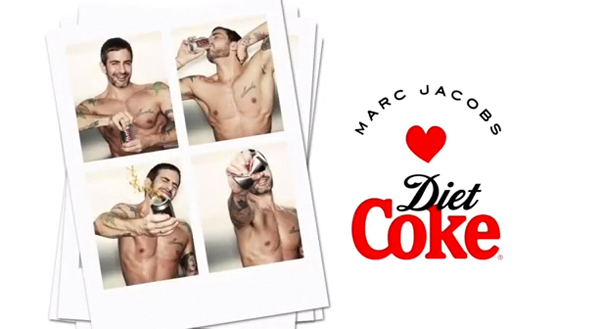 Ladies and gents, try and contain yourselves… Marc Jacobs has just been revealed as the brand spanking new Creative Director of Diet Coke. Don't believe us? Watch the video below to confirm your suspicions!
The designer is taking over from Jean Paul Gaultier, who we think you'll agree had a very successful 2012 at the helm of the Diet Coke brand.
So what will Marc Jacobs bring us during his time working with the drink?  Well the designer himself has explained that the bottles will be quite "cartoony", but more importantly ladies, he will once again be ripping his shirt off to reveal his tattooed, muscular torso.
"I still think it's hysterical people want me to take my shirt off," he told WWD. "You know, I'm going to be 50 in two months, so I guess I should be glad. It feels like the decade of me taking my shirt off."
One decade of Marc taking his shirt off? We think we can get on board with that! Check out the Facebook page to see more sneaky pics and vids, and to be kept in the loop about all future MJ/Diet Coke shenanigans.
http://youtu.be/tBE8pa_PhdE