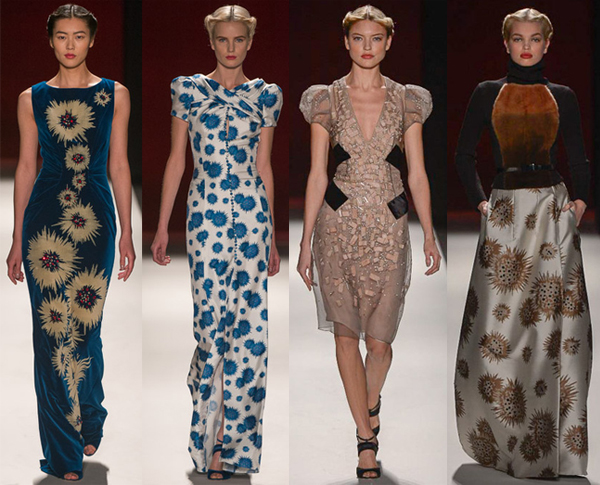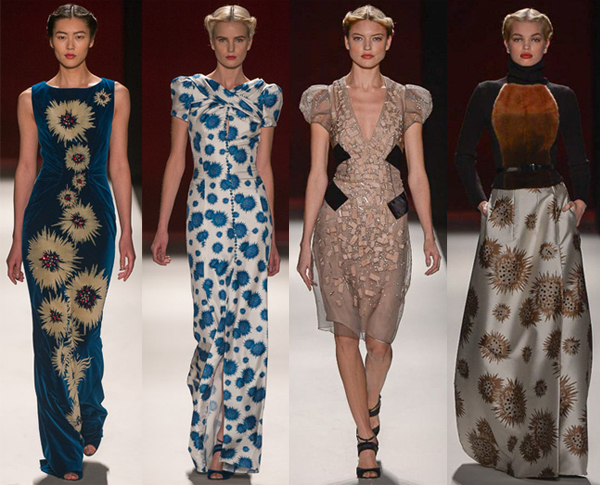 Another day at New York Fashion Week, and another infusion of stunning and versatile autumn/winter 2013 collections hitting the runway.
We bet Zac Posen was feeling the pressure this season now that his profile has been raised since becoming a judge on Project Runway, but he definitely didn't crumble under it. The A-listers and their stylists love a good Zac Posen dress for those big red carpet events, and we're pretty convinced they'll be able to find more than a few pieces to choose from in this collection. The orange one in particular is doing it for us, and hope someone will pick it out for an upcoming event in the near future.
Elsewhere in New York, Donna Karan showcased her eponymous mainline collection, which was worlds away from the younger DKNY line which she debuted a few days earlier. The collection was a bit of an homage to her own pieces back in the day (think 1980s!) but the designer also ran with the winter weather theme given the amount of fur that came out. If the fur-loving Olsen twins didn't have to pimp out their own clothing line, we bet they'd step out in pieces from this collection every single day if they could.
And speaking of Mary-Kate and Ashley Olsen, the twins presented yet another beautiful collection for their The Row clothing line, with incredible attention to detail in each and every piece.
Zac Posen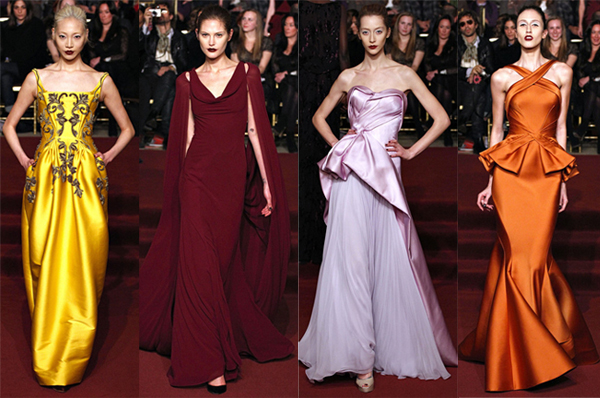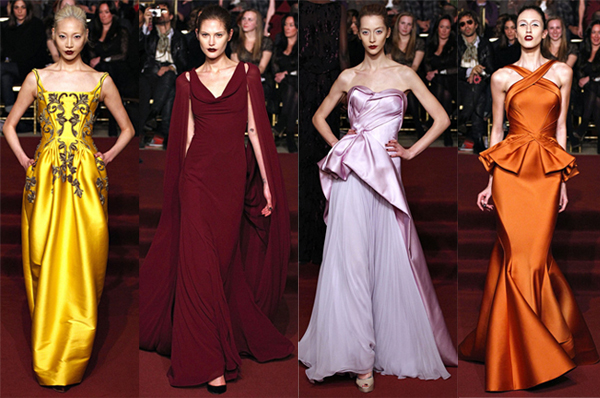 Donna Karan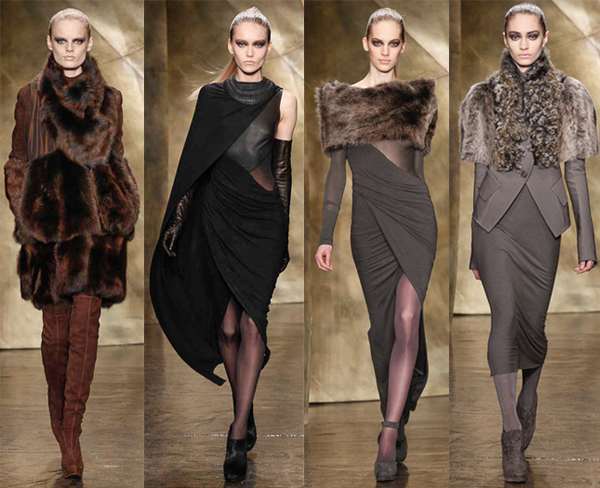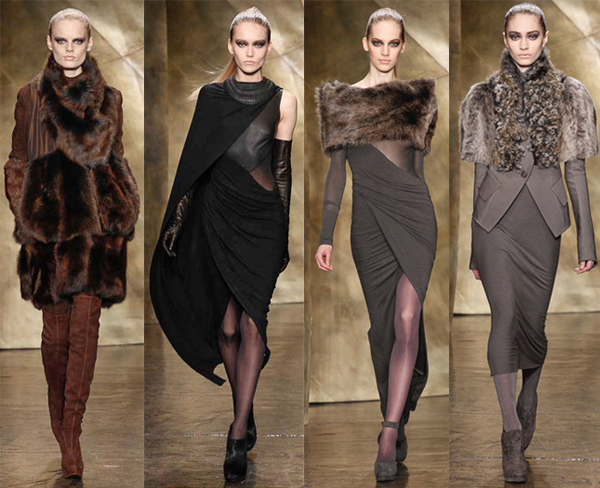 The Row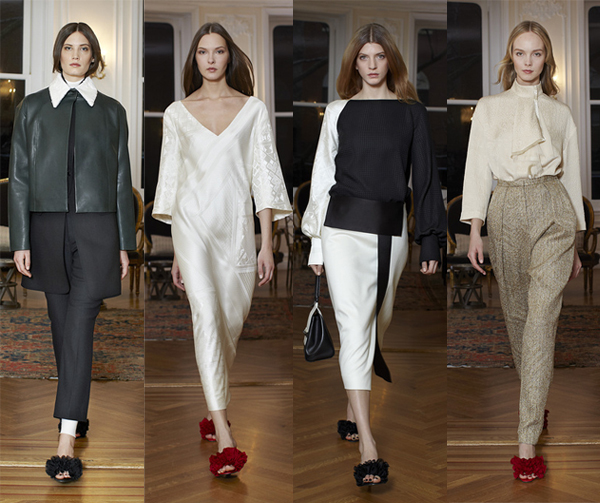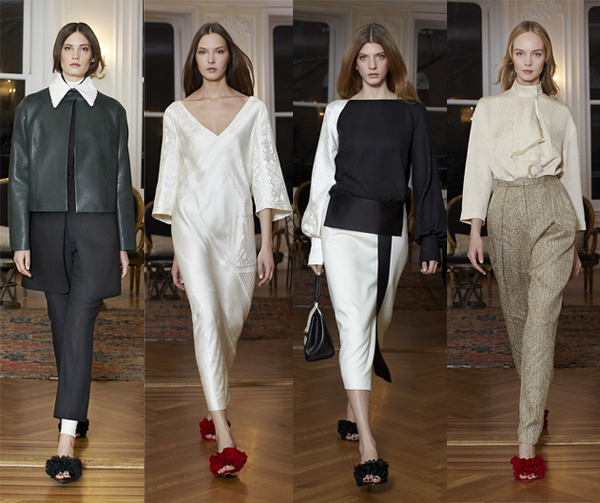 Tommy Hilfiger