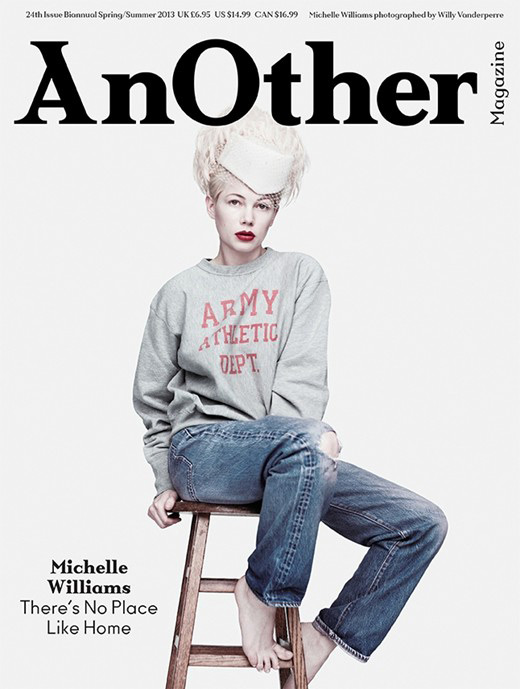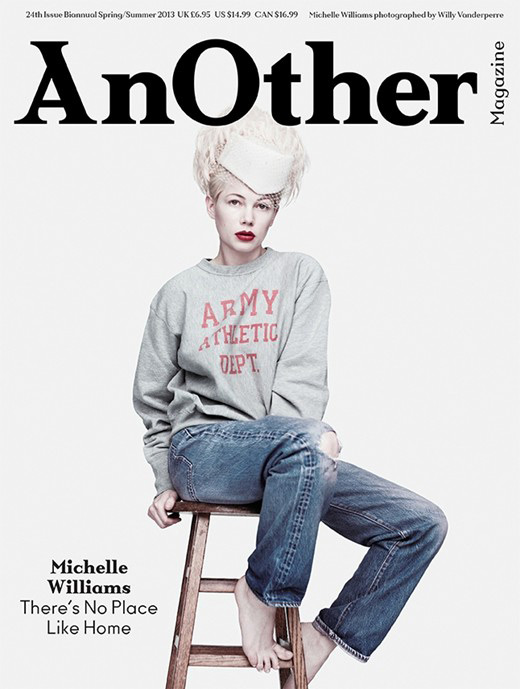 Michelle Williams has already appeared on a coveted March cover with her fellow Oz the Great and Powerful costars Rachel Weisz and Mila Kunis, but she's going it alone for AnOther's 24th issue.
The actress was photographed by Willy Vanderperre, and is rocking some oversized boyfriend jeans like a pro. You don't always need Prada to make a fashion statement – huge props to stylist Olivier Rizzo for nailing the look!
Michelle poses as eight different characters in the accompanying editorial, just in case you were wondering where the "there's no place like home" bit advertised on the front cover actually came in. We definitely think the right image was chosen for the front cover though!
Click here to read some snippets from Michelle's interview; there's a particularly cute bit where she tells the mag that she kept the wedding ring she wore in Blue Valentine as a little memento – aww! Well, if we were fake married to Ryan Gosling, we would too!
AnOther's latest issue is out right now, so snap it up fast!