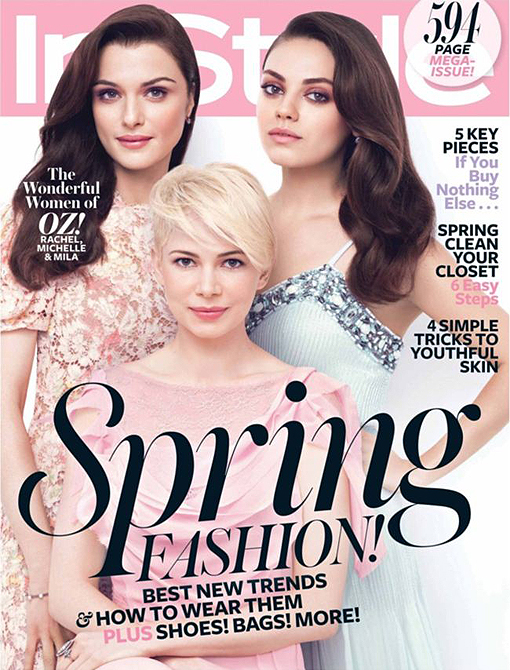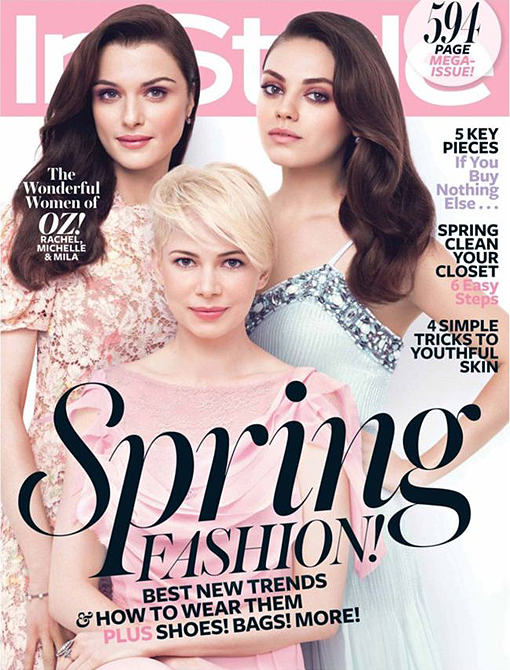 Three of Hollywood's most beautiful ladies are gracing InStyle US's all-important March issue, and no, that's not just because the mag couldn't decide which of the stunning girls to put on the cover.
Mila Kunis, Michelle Williams and Rachel Weisz are all starring together in the highly anticipated Oz, The Great And Powerful film, playing the roles of witches Glinda, Evanora and Theodora. Phew – quite a mouthful when you say their names quickly!
We can't wait to see what the editorial has in store for us – we hope the mag took full advantage of the mystical and fantastical nature of the film and dressed the girls in some appropriately magical attire. If only the Elie Saab Couture show took place earlier, there are plenty of items in that collection we think would look perfect on the ladies.
Do you like InStyle's March cover? Are you looking forward to the release of Oz, The Great And Powerful?