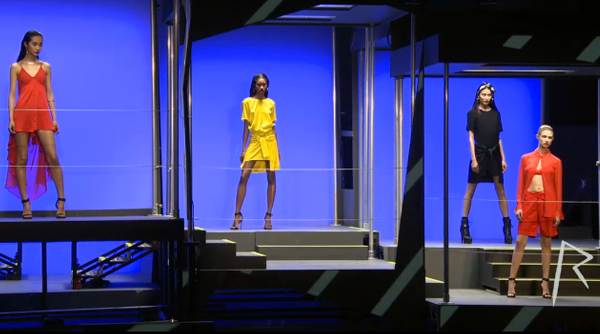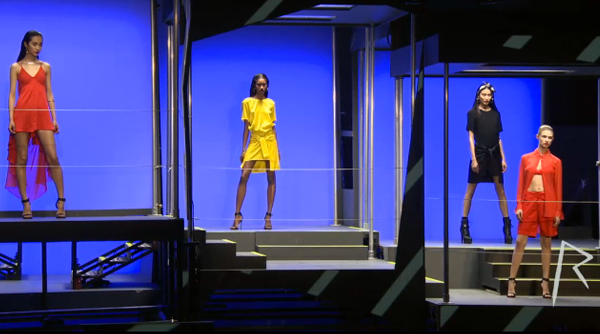 Despite being a little worse for wear, we were up bright and early for the second day of London Fashion Week – we weren't going to miss the 9am DAKS show for the world! And boy are we glad we got out of bed for it!
Day 2 was pretty packed, with autumn/winter 2013 collections from the likes of Julien Macdonald, House of Holland, Carlotta Actis Barone, Issa, and the highly anticipated Rihanna for River Island (among others) all making their debut.
It was another successful day for celeb-spotting too, with the likes of Pixie Lott and all five members of The Saturdays showing their support on the Julien Macdonald front row, but the prize for most star-studded FROW definitely went to the one and only Bajan pop princess known as Rihanna. Even Cara Delevingne – who is usually on the catwalk herself – had the night off and enjoyed the show from her seat.
Let's crack on with the highlights, shall we?
DAKS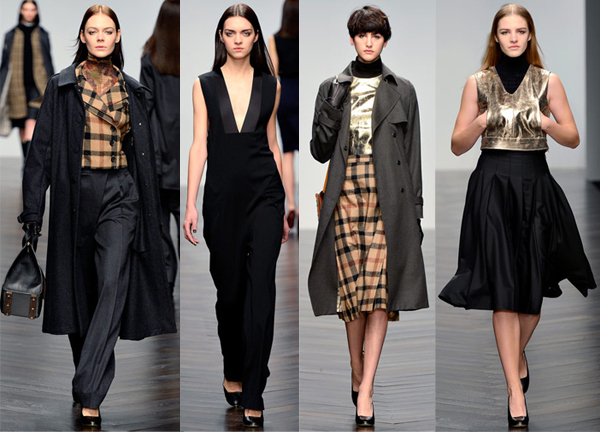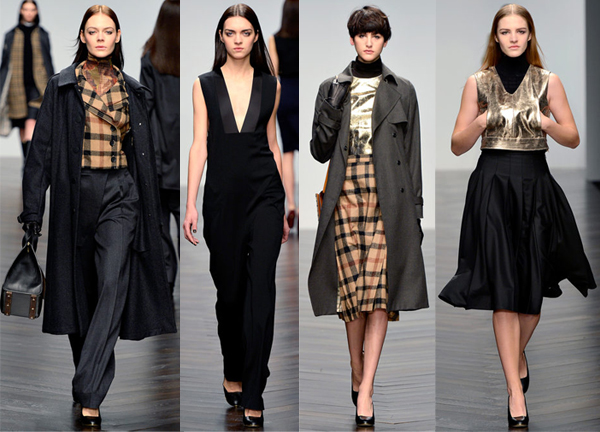 A strong and contemporary collection comprised of loose, layered, relaxed and tailored pieces. Lots of sleeveless numbers for all you sleeve-phobics, and a few leather pieces to grunge it up. Two pieces which stole the show for us were the tailored black jumpsuit, and the gold cropped vest top. Simply stunning.
Carlotta Actis Barone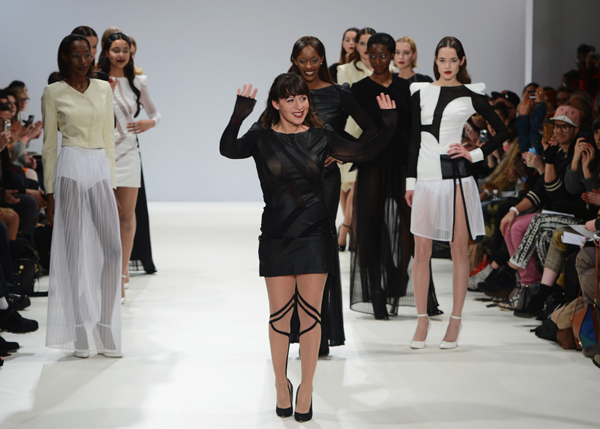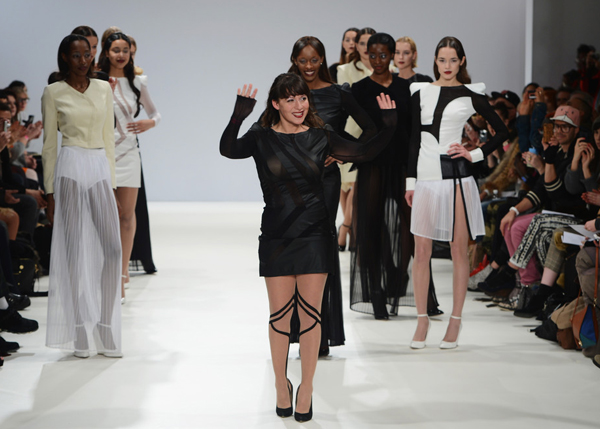 One of our most anticipated shows of the day – mainly because we got an epic performance from some ballet dancers during the show last season so we were expecting great things. There were no musical interludes this time around, but that didn't mean we didn't enjoy the show. Au contraire, the designer presented a much more muted and understated collection this season, with a high selection of instantly wearable pieces for both day and night. What it lacked in varied colour palette, it made up for in structure, definition and overall wow factor. We love those exaggerated shoulders!
House of Holland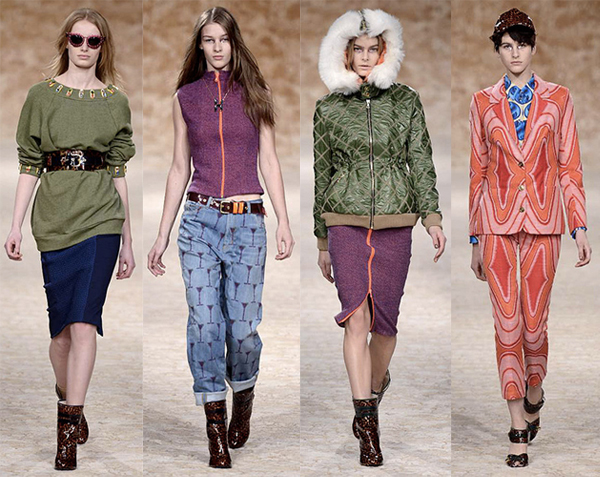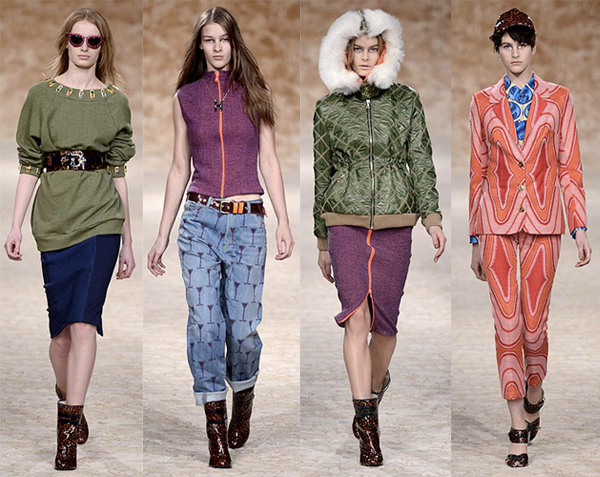 We love a good House of Holland collection – always bright, interesting, print-tastic and attention-grabbing, and this season's offering was no different. Retro, geometric prints which brought memories of the 90s flooding back – the music, and black cassette tape invitation pretty much secured the blast from the not-so-distant-past too!
Julien MacDonald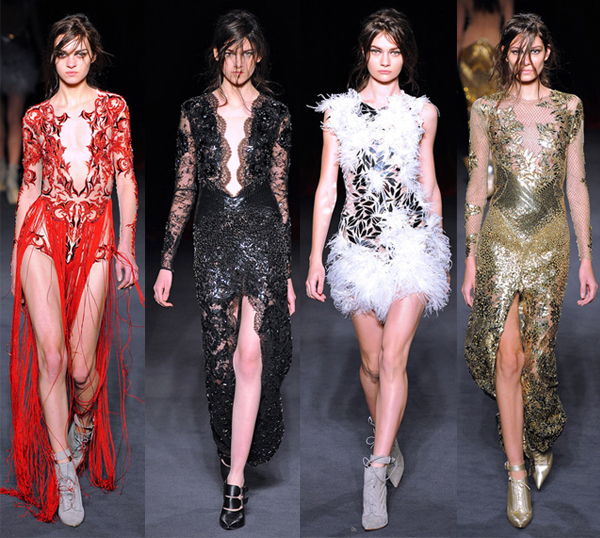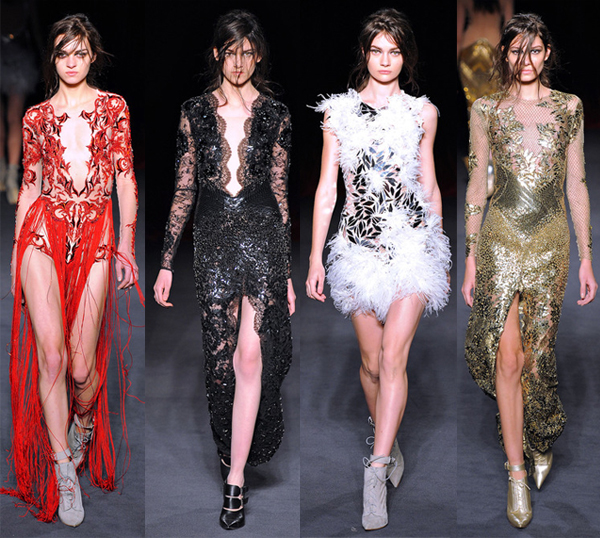 Orla Kiely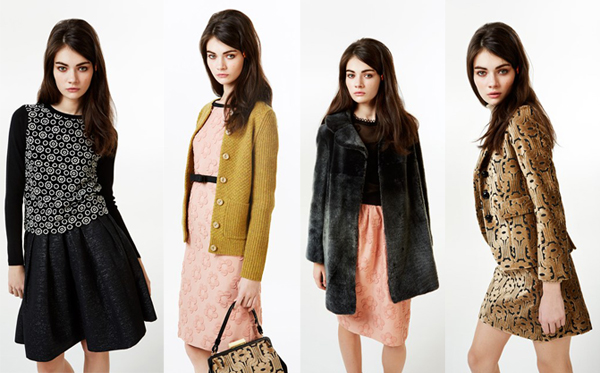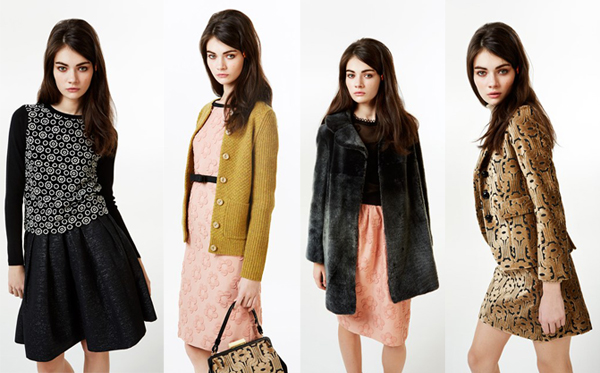 The Orla Kiely presentation was a nice little break from the usual catwalk shows. The Elms Lester gallery was transformed into an office straight out of the cutest 1950s movie, with the models dutifully strutting their stuff around the makeshift workspace and typing away on some vintage, retro typewriters. Virtual high-fives to the people who sat down and thought of this concept! Think Mad Men – but better! [Images] 
Moschino Cheap and Chic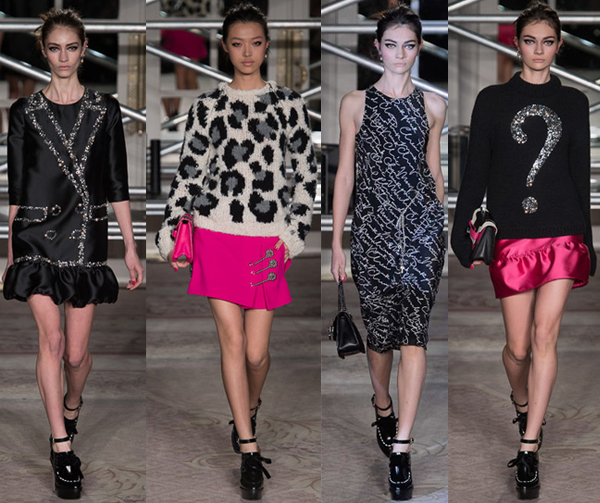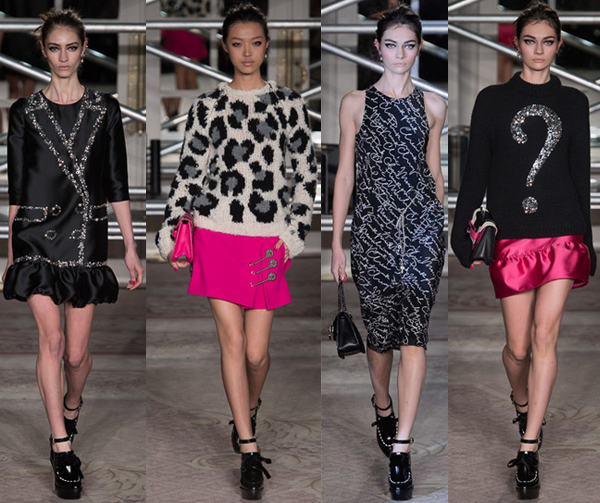 Issa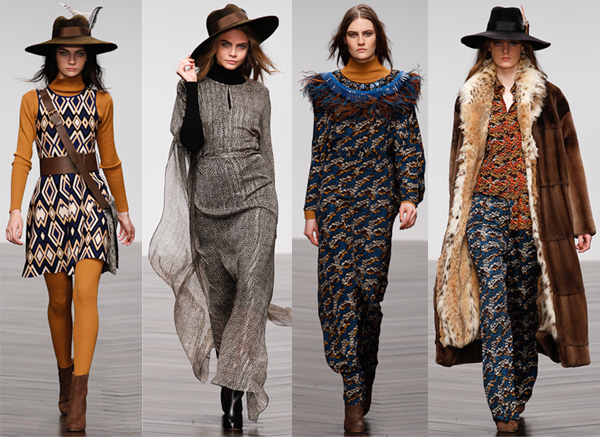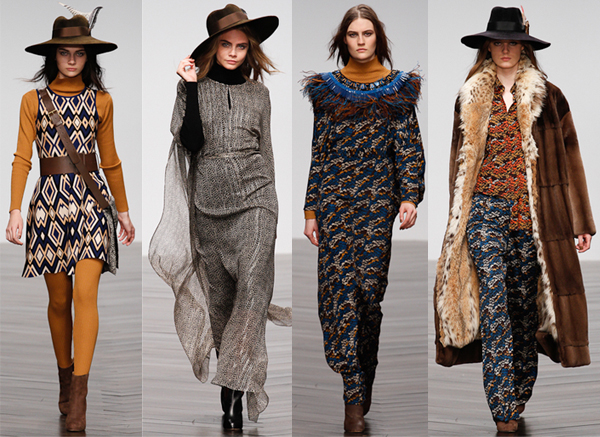 Rihanna for River Island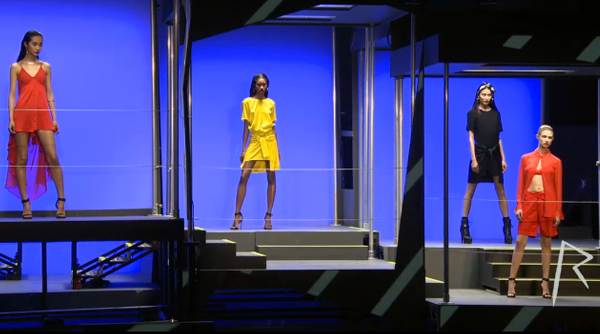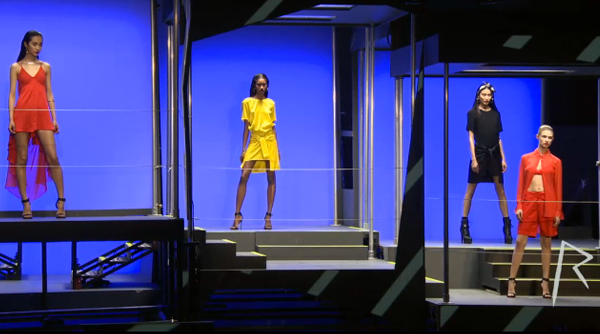 Extremely gutted we didn't get a ticket to this show, but we hotfooted it home to be able to make it in time for the live stream which was broadcast on the River Island Facebook page.
We've watched the teaser video where Ri Ri explained that she was "selfish" when creating the collection as she would wear each and every piece herself (but her fans would still be able to rock them too) so we were interested to see how she tackled that brief. Rihanna also mentioned that her pieces weren't stage costumes and could be worn every day, and apart from a few questionable OTT pieces, we think she achieved that pretty well.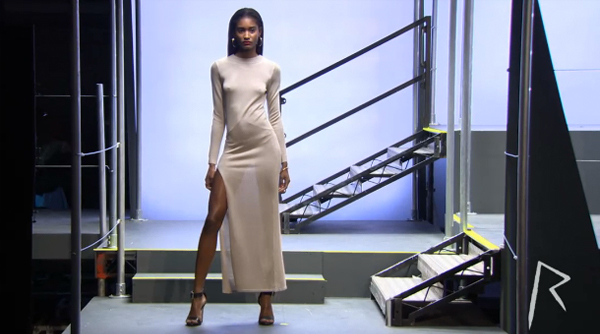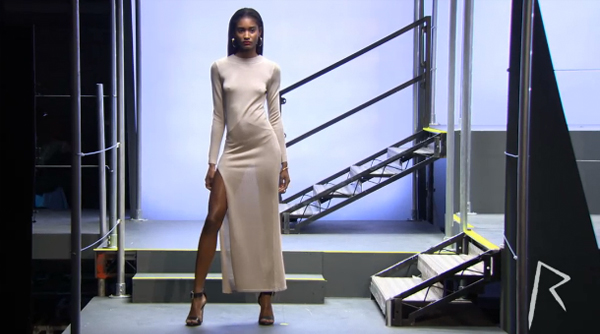 Some of our favourite pieces included a white long sleeved thigh split dress (above), a black maxi dress which Ri Ri described as "a girlie version of something grunge", and a bright yellow crop top – despite not being able to get away with rocking it ourselves. The show was thoroughly entertaining too – the staging was intricate, clever, different, and of course the appearance/final bow from the lady herself didn't hurt either. Bring on Day 3 of LFW!