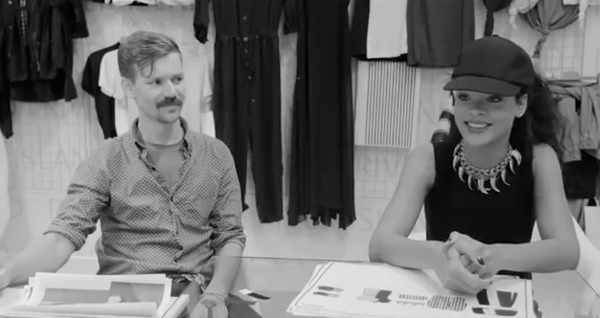 It's only a matter of weeks until we will feast our eyes on the entire Rihanna for River Island collection as it makes its debut on the London Fashion Week catwalks, but the Bajan singer-turned-designer has given us an even sneakier peek into the line by talking about it in a great new video.
"I have wanted to design my own fashion label for a very long time," she said in the vid. "This has been something I wanted to do ever since I started loving fashion. Every time I saw something on a rack there was something I wanted to do to change it and so I thought that the only way I could do that is by designing the perfect thing for me."
"The kids say what's cool and the designers go and design it. Why not go to the source when you want to be ahead of the trend? I wanted to create something that's inspirational, new and fresh – that's why I wanted to work with River Island."
We can't deny that Rihanna is one of the trendiest and most "fresh" female celebs out there at the moment, which is why we can't wait to see what she's been working on all this time with co-designer Adam Selman. Not long to go!