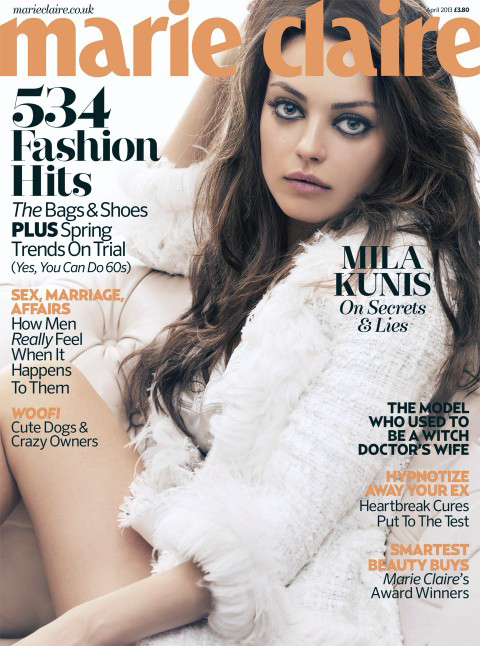 As those all-important March magazine covers were pretty spectacular this year, the April glossies have a lot to live up to. Luckily for Marie Claire UK, its cover star is none other than the gorgeous Mila Kunis, so that's already a pretty good start.
Ashton Kutcher's new girlfriend looks breathtaking on the cover and indeed in all her accompanying editorial pictures (we want her eyes!) but she proved that she isn't just a pretty face as she gave a pretty good interview too. As well as promoting her new film Oz, the Great and Powerful, she also spoke to the mag about censoring herself, her dreams of producing, settling down, and how her life has changed.
"To say my life hasn't changed would be a lie," she told the mag. "It has changed, I don't really know how. I can't complain, nor am I complaining, but I can't leave my house as freely as I used to. But I've also travelled a lot for work, so that's changed. I have been very lucky."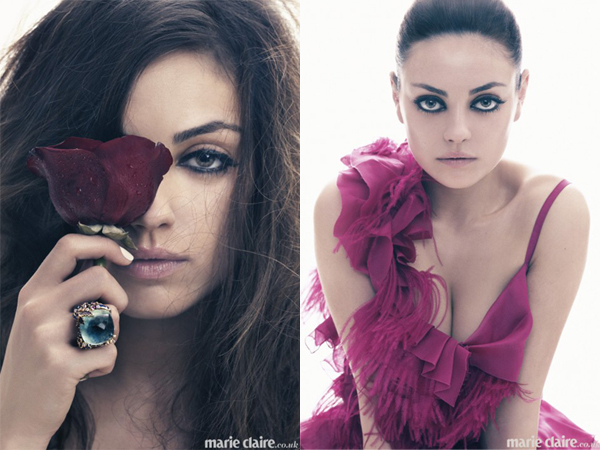 Marie Claire's April issue is out tomorrow, so make sure you snap up your copy soon before all the teenage boys beat you to it!