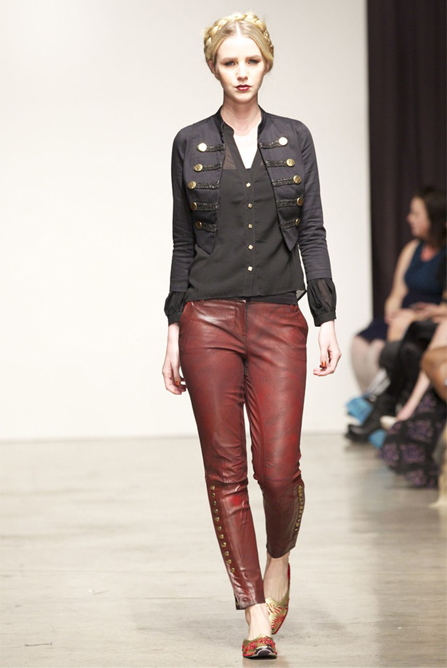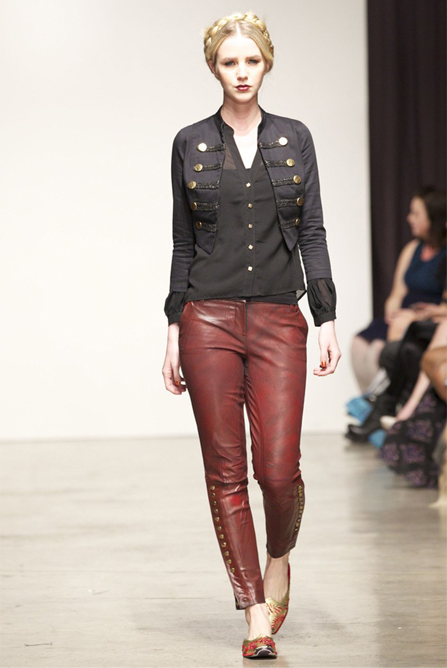 Bored of all the clothing collections designed by top models and pop Princesses? If you want a celeb clothing line with a difference, may we suggest extending your search to one created by what can only be described as a rock God?
Richie Sambora (the musical-maestro behind the Bon Jovi guitar) and design partner Nikki Lund have just unveiled the autumn/winter 2013 'Nikki Rich' clothing collection at Los Angeles Fashion Week, and we think it's their best outing yet!
It's comprised of fun, edgy pieces that are perfect for channelling your inner rock star for all occasions… and best of all, they're totally wearable! Richie and Nikki obviously got the memo about military jackets being all the rage, because quite a few expertly tailored variations came out to play on the catwalk… the black one above has our name on! And speaking of the catwalk, we heart the rock chick meets Heidi styling that was going on – definitely a trend to try!
We love everything about this collection – the partnership, the versatility, the attitude… need we say more?