Last Updated on 19th March 2013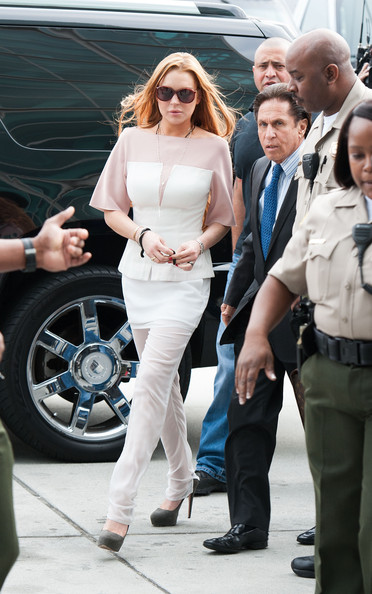 Lindsay Lohan tried to look the picture of innocence at her court hearing yesterday (yes, another one – this time it's for reckless driving and lying to the boys in blue, just in case you wanted to keep up) opting to rock up in a 3.1 Phillip Lim ensemble. Do you think she pulled the angelic look off?
While we don't think this is totally appropriate courtroom attire – we certainly don't see this kind of thing on Law and Order – we reckon Li-Lo rocks it pretty well and it's actually one of her best looks for a while. And if the ensemble is anything like her previous court outfits, the white Kimberly Ovitz minidress in particular, it'll probably sell out quite fast.
And what happened inside the courtroom, you ask? Turns out Linds pleaded guilty to the charges and was sentenced to 90 days in rehab, community service, and sporadic drug testing… maybe the courts might have been more lenient had she turned up on time though, but hey, what do we know?!