Last Updated on 19th October 2013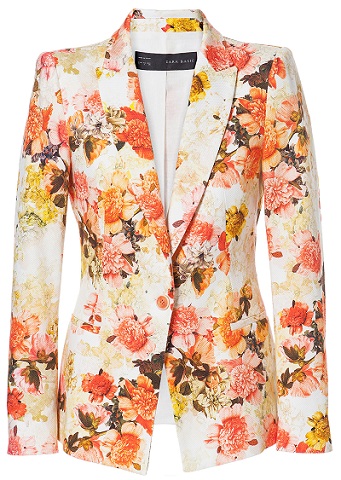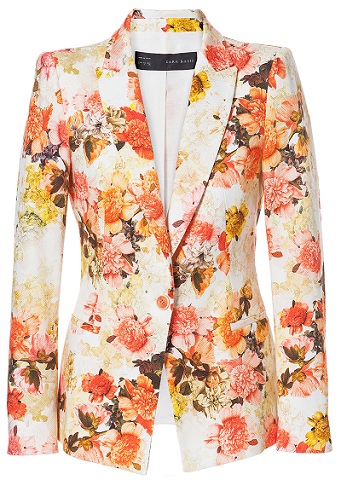 Spring is upon is, and although the weather will have you believe otherwise, it doesn't mean your wardrobe cannot blossom into the new season.
Floral fashion is like a rite of passage when it comes to lighter climes, but we're not talking ditsy, Little House on the Praire florals. Hyper-florals are interesting: taking a wardrobe staple such as a blazer and updating it with a fashion-forward botanical print adds a stylish edge to your everyday look.
A little over whelmed by the statement making print? Well, fear not, because it isn't as all-consuming (not unlike the Venus flytrap – how apt!) as it looks, and with a little style guidance, we can show you three easy ways to incorporate it in to your wardrobe.
We've picked out three uber-cool options to bring a burst of floweriness to your burgeoning clothes collection, so check out our tips below on how to style florals for spring.
Cash splash: Tucker floral-print silk-georgette jumpsuit, Net-a-Porter


If you're looking to take a no-expenses spared approach to wearing florals, then going all out (we mean this literally) is the only way. Hit a high-end note in this statement floral-print jumpsuit by Tucker. Paired with heels and a clutch, it's the perfect party alternative to the predictable LBD.
Trend dip: Tropical floral print scarf, Whistles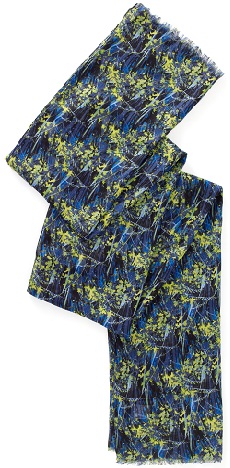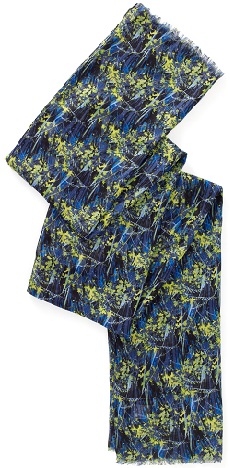 If you're a little wary of trying out the floral trend this spring, then investing in a pocket-friendly accessory that doesn't compromise on quality is key. We love the tropical floral print splashed across this scarf, and it provides the perfect injection of colour to take an off-duty outfit from drab to fab.
Statement staple: Piqué floral blazer, Zara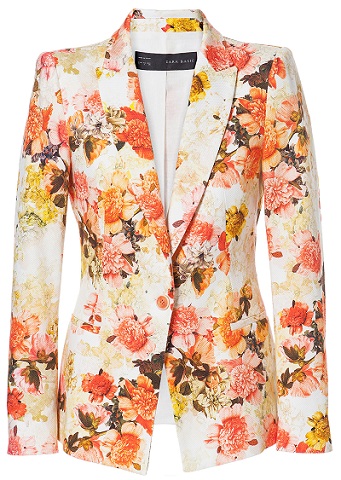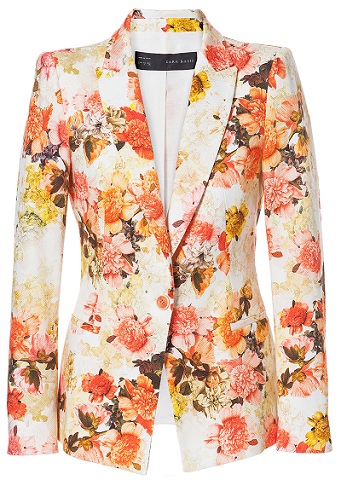 The blazer receives a resounding nod from the fash pack when it comes to stealing the coveted title of best buy. Although it is fab in classic black, this go-with-anything item needs a spring-appropriate update and what better way to pay homage to the new season than splashing the blazer in a floral print? Wear with a casual white tee and a wide-leg trouser for  Stella McCartney vibe to dressing down a statement print.