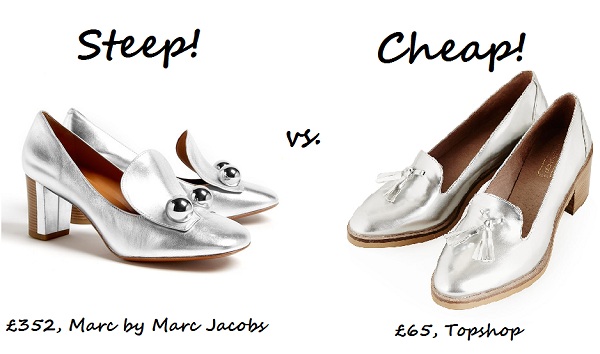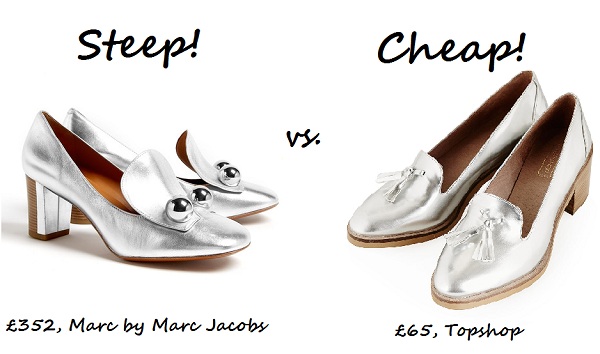 Metallic footwear reigned supreme on the SS'13 runways (yes, thank you Burberry), and we couldn't think of a better way to slip our feet into spring, than in a pretty pair of metallic heels.
We say heels, but – given the unpredictable weather not permitting sandals – chose to be a little more sensible with our choice, and instead opted for shoes.
Metallics don't necessarily need to spell out the futurism trend, sartorially, and instead can be a way of accenting a dark or off-duty outfit for a touch of day glam.
First up picking at our (already emptied out) pockets are the Daga heels from Marc by Marc Jacobs. The perfect high-end hit to make a statement in; we love the kooky bauble detail, matte metallic finish and comfortable block heel. If you're looking to inject a little fun into office footwear, the Daga heels are perfect, and guaranteed to score you extra brownie points from the boss! But sitting pretty at £352, we think a pay rise 'request' may be in order.
But, if your boss isn't feeling too generous, fear not! We've tracked down the perfect high street metallic option to bring you up to date with the fash pack, without eating into your Pinkberry budget. Head to Topshop and snap up the Jansky slip-ons for a fraction of the price at £65, and work some serious metallic magic on your feet.
Are you going steep or cheap?
Steep: Marc by Marc Jacobs silver bauble Daga heels, £352, available at My Wardrobe
Cheap: Jansky mid-heel slip-ons, £65, available at Topshop