Last Updated on 28th March 2013
[noskim]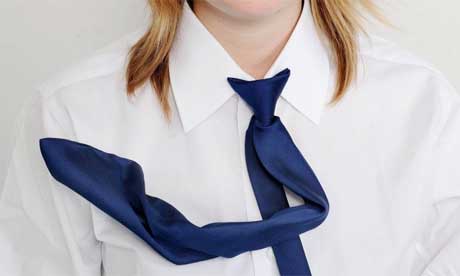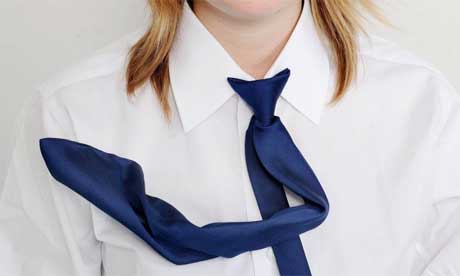 We bet that school is probably the last thing on your minds right now, especially as it's Good Friday tomorrow and therefore school is officially out for summer Easter!
However, we've decided to sit back and absorb the history of the school tie, from back when it was founded in the 1920s to the present day. You don't even have to be a schoolgirl or schoolboy to sport one either – just think of all our favourite rock stars who still take to the stage in the smart neck accessory. (Green Day's Billie Joe Armstrong springs to mind – and we think he looks very dapper indeed!). For a great range of school ties check out www.kelticties.co.uk, in the meantime see below for some fun facts about the school tie.
Did you know…?
1. Neckwear has been commonplace in England since the 17th century when gentlemen would wear cravats.
2. Until the end of the First World War, British school boys would wear stiff 'Eton collars' without ties, but after the war their shirts came with soft collars and the tie was therefore introduced to smarten them up.
3. School ties originated in the 1920s right here in England. They were mainly so a pupil's school or college could be identified from the colour and design of their tie.
4. The school tie generally has the school's emblem on it, along with a motto if they have one – usually in Latin!
5. Some schools have special ties for prefects, and sometimes badges are pinned on them to celebrate achievements.
6. The colour of the tie is often repeated on cuffs, sock trims and school caps
7. The tie's colour can vary according to which 'house' of the college the student belongs to.
8. Most schools have rules regarding the length of the tie. Since the 1980s though, many schools have far more relaxed uniform rules and a lot of them have got rid of the tie altogether. However, ties are still very common in fee-paying/private schools.
9. Even after graduating, some former students like to sport their school's tie so they can be identified by their classmates. Some schools even have a particular tie for school-leavers.
10. Wearing a school tie is closely associated with the elite as ties tend to be more common in fee-paying schools.
[/noskim]