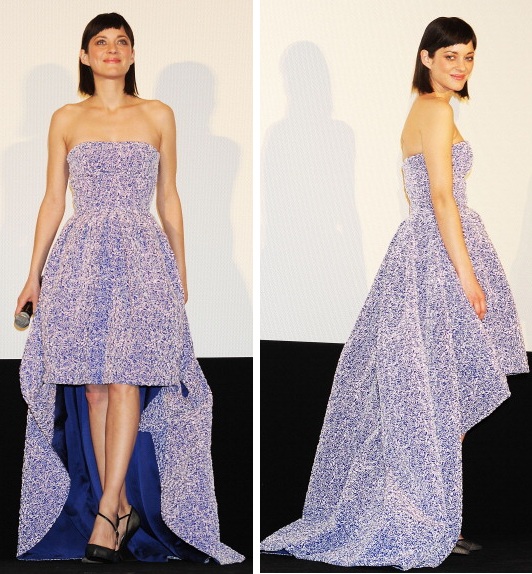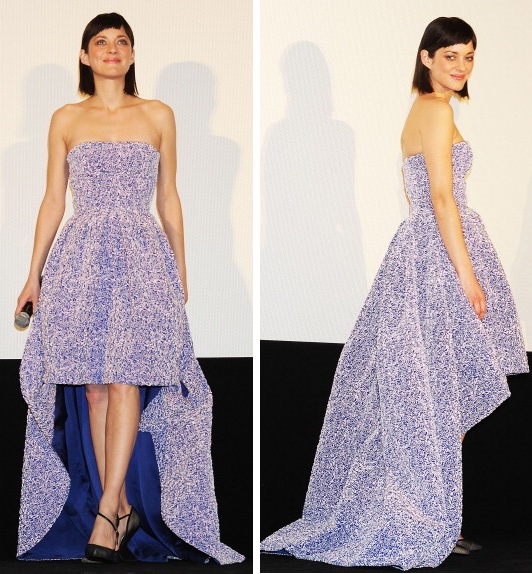 Trust a Frenchie to pull off a Parisian fashion house's epic design with effortlessness. Would you believe Marion Cotillard is ever so nonchalantly wearing none other than Christian Dior here?!
Although the raggedly cut, Rooney Mara-esqe bob isn't really doing it for us, we couldn't take our eyes of her stunning rise-and-fall hemline dress.
Marion attended the Tokyo premiere of her latest film, Rust and Bone in a strapless frock festooned with textured florals, from the Pre-Fall 2013 collection. Although the overall look is very, very pared down, we think it works perfectly.
Finishing off Marion's red carpet style were asymmetrical strap Dior pumps (probably an ode to the uneven hemline) and a slick of gloss on the lips. We think it's pretty refreshing to witness an accessory-free celebrity for once, allowing more focus to fall on the beautiful dress.
What do you make of Marion's minimal look?
[Image: Zimbio]