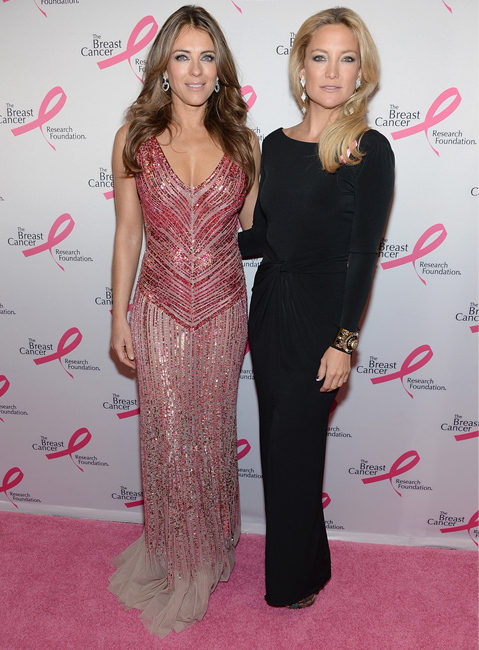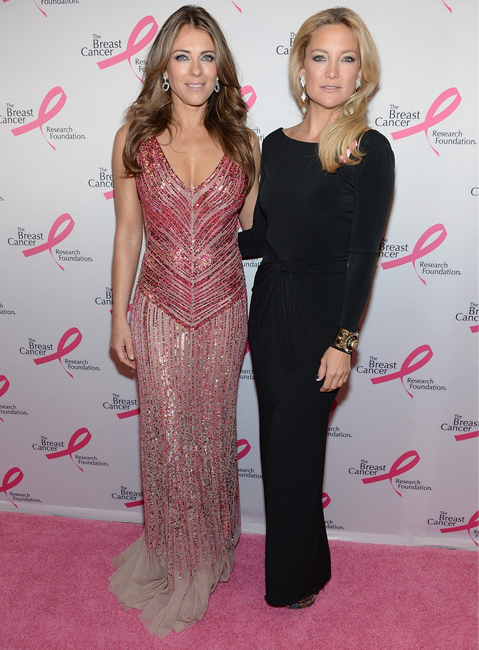 Elizabeth Hurley and Kate Hudson rarely put a foot wrong when it comes to those big red carpet events, and their appearance at last night's Breast Cancer Foundation Hot Pink party in New York was no exception.
While Elizabeth took the "hot pink" dress code very literally and opted for Princess-inspired pink glitz and glamour, Kate went for the sleek and chic option instead. Both ladies looked absolutely divine though, which just goes to show that everyone can make a bold style statement in their own unique way. Variety is the spice of life, after all.
Liz poured her enviable curves into a sparkly pink floor-length dress, with a plunging neckline that showcased some of her finest assets. She naturally completed her look with glam make-up and uber sparkly earrings, keeping all other accessories to a minimum.
And speaking of minimum, Kate went for the minimalist approach by wearing a long black dress that hugged her flawless figure rather perfectly. She made up for the plain (but by no means boring) dress by adding chunky accessories, stunning drop earrings and bold make-up.
We love both these pink carpet looks – way to go, ladies!