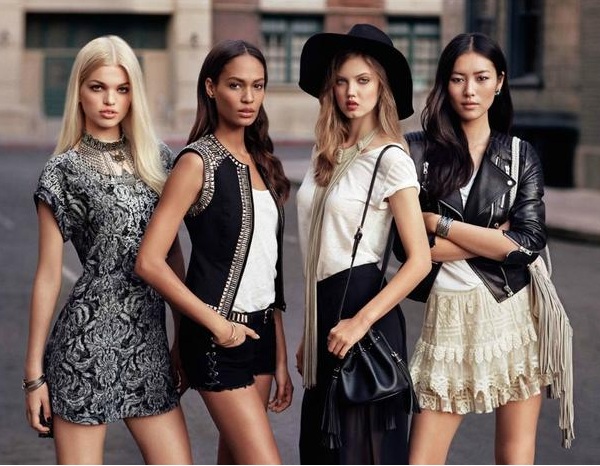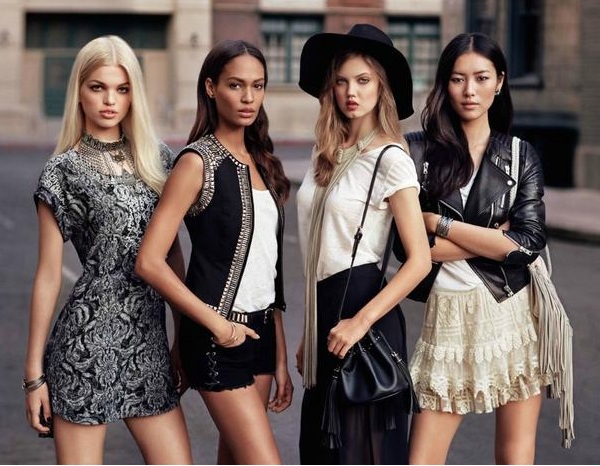 The courtship between controversy and fashion seems like a concept that has been alive since the hour dot. Scrambling for the spotlight in the dark and dangerous pit of political incorrectness this week is fashion particularly special (read: close) relationship with skin colour.
A recent Business of Fashion article got our minds racing about, well, race-related issues when it comes to the catwalk. Needless to say, the world of modelling is a cut-throat one, with specifically soul-crushing needs and the hopes of a million and one girls hanging on by a fine thread – that being the casting agent. And recent reports of internal racism have come to light, with the catwalk crème de la crème the likes of Jourdan Dunn, Chanel Iman and Joan Smalls voicing the distress at experiencing first-hand racism in their stellar careers.
So, why is the most rapidly evolving industry on the face of this earth still holding on to archaic stereotypes of beauty and what is classed an 'acceptable' on the runway? The article highlights that often, casters put forward lame excuses such as the 'designer's vision' as a justification for taking just 'one black girl', or that a particular native beauty ideal and body doesn't fit with the aesthetic direction of the designer's collection – hardly relevant when designers regularly make direct cultural references to particular countries and practices, all displayed beautifully on the body of a white model, and given that every model is near the same height mark, and with a similar body shape: boyish and somewhat starved.
Diverting attention from fashion for one moment, let's take a look at Estée Lauder's efforts to appeal to a wider beauty audience with the introduction of its 'applicable to all ethnicities' Idealist range. Distinguishing itself as a global product, suitable for use on any skin tone, it lends itself to the worrying idea of beauty being a whole different entity when judged in the basis of skin colour alone. It's a game of scientific calculation and chemical reactions, far from the eye-of-the-beholder view we'd like to adopt.
Then, the High Street had a go. Launching its highly anticipated New Icons collection, Swedish retailer H&M gave us Joan Smalls and Liu Wen, alongside Lindsey Wixon and Daphne Groeneveld. Is labelling the non-Caucasian woman a 'New Icon' a subtle hint towards triumph in the face of ethnic adversity? Is the High Street going to pioneer a movement in the fashion world that will continue to celebrate colour and ethnicity, much like with the revered Supes of yesteryear? Some would agree this is a firm starting point. After all, the High Street is where all the long-term action happens, all year long.
Just like the size zero debate, conclusions are constantly drawn and initiatives continually drafted to implement change in the industry, but issue of race in fashion isn't one to be resolved overnight. Fashion rapidly evolving prominence in emerging economies and the rise of the rich from less-affluent, often minority communities will serve to create a new yardstick by which designers must measure their actions if they are to remain profitable. The article lightly touches upon the idea of 'tokenism', and 'allowing' non-white models to take centre stage to please clients rather than promote diversity. Although a valid point, it could be positively translated into designers wanting to display the ability of their collections to be worn by anyone, regardless of race or colour.
However you choose to view such a sensitive matter, the prominence of coloured and ethic minority models – be it on, or off the runway – speaks volumes about the direction fashion is headed in and, we think it's a good one.
Gasping to tell us your thoughts on the matter? Post your opinions below!