Last Updated on 24th April 2013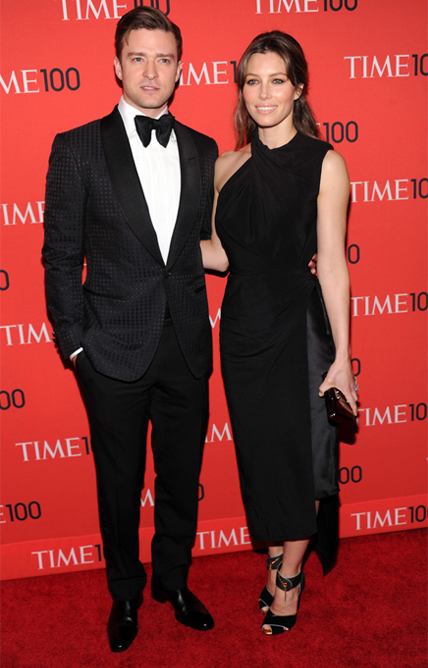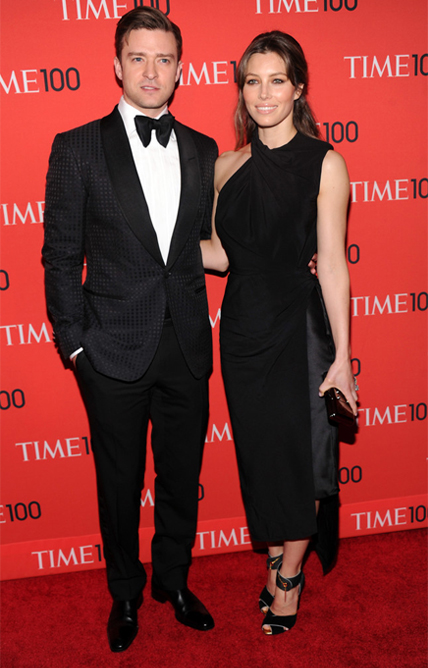 Are Justin Timberlake and Jessica Biel the hottest, cutest, most photogenic couple in Hollywood right now? They probably have some competition in the form of Ashton Kutcher and Mila Kunis and Brad Pitt and Angelina Jolie, but we definitely think they make Top 5. The picture above proves why – just look at them!
The newlyweds (who still look like they're in the honeymoon phase of their marriage, bless them) attended the Time 100 Gala in New York last night, looking sleek and sexy in matching black outfits that complemented each other perfectly. Justin was named as an icon on the 100 Most Influential list, and Jess played the part of proud, dutiful, supporting wife quite wonderfully.
We love how JT gave his look some edge and definition by opting for a check-print jacket, while his gorgeous wife no doubt turned heads with her smouldering make-up, winning smile (she's married to Justin Timberlake, she has everything to smile about!) and figure-hugging Tom Ford dress.
A flawless appearance from one of our favourite A-list couples!