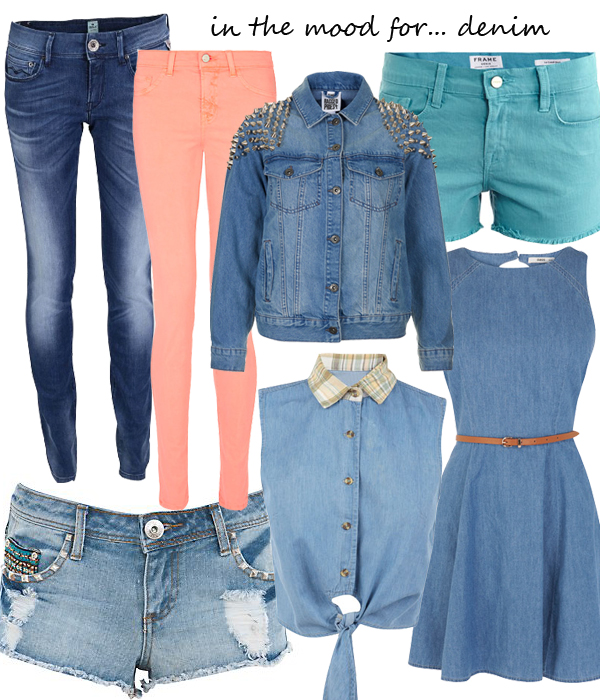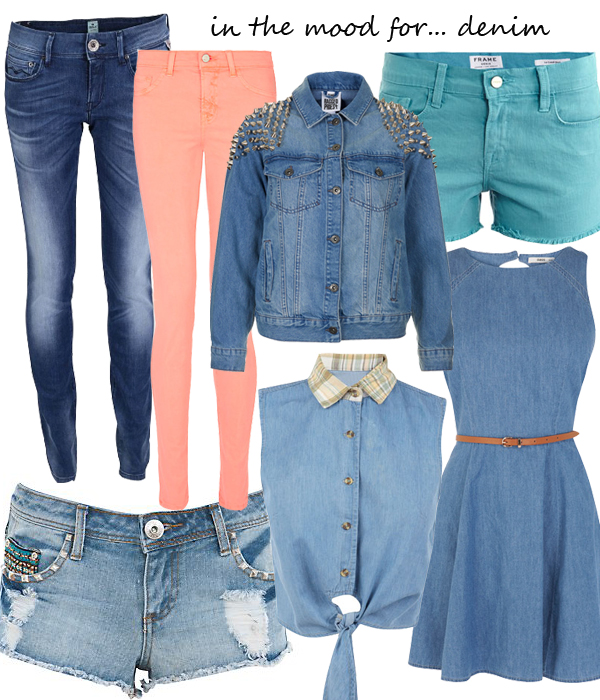 You don't need us to tell you that denim never really goes out of fashion – after all, there's never a good time to throw our your favourite, trusty pair of jeans, is there?
This morning however we're taking our love of denim to a whole new level; we don't mean Britney Spears and Justin Timberlake matching double denim level though (we don't ever want to relive that 2001 sartorial nightmare, no matter how cute they were as a young couple) but we are extending our love of the fabric.
If you love your jeans too much to kiss them goodbye, why don't you try them in a different colour instead of the conventional blue? We found a great peach pair by J Brand – not only is the colour perfect for the spring/summer season, but it now has the royal seal of approval now that Kate Middleton has been spotted out in the shade. Braver fashionistas are encouraged to try a denim dress or denim hotpants on for size – the sun is out, why not?!
Skinny jeans, £115, Replay available at USC
Peach skinny jeans, £199, J Brand available at Harrods
Denim jacket, £95, The Ragged Priest available at Topshop
Sleeveless skater dress, £45, available at Oasis
Tie front cropped blouse, £18, available at Fashion Union
Studded denim shorts, £22.99, available at New Look
Blue cut-off shorts, £159, Frame Denim available at Matches