Last Updated on 2nd May 2013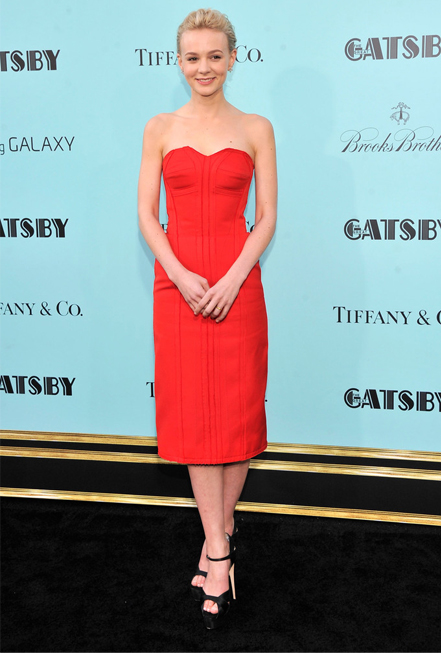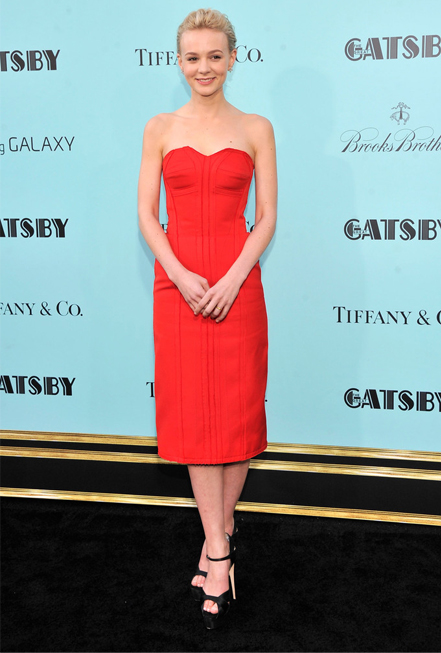 All eyes were on Carey Mulligan last night, as the actress attended the world premiere of The Great Gatsby in New York.
Seeing as Miuccia Prada designed no less than 40 pieces for the Baz Luhrmann film, we would have bet quite a hefty sum of money that the leading lady would be wearing a Prada or Miu Miu number, but she surprised everyone by opting to wear Lanvin instead. What do you think of her decision?
Yes, it's a bit of a shock, but we can see why she went for the red hot Lanvin piece – Carey looks absolutely sensational.
Carey's minimal look is worlds away from her styling in the film; instead of adding a chunky or sparkly necklace or bracelet to her look, the actress kept all accessories to a minimum, letting the dress do all the talking. It's an unexpected look and as much as we love it, we are kind of hoping to see some more glamour and sparkle for some of the other premieres. What say you?