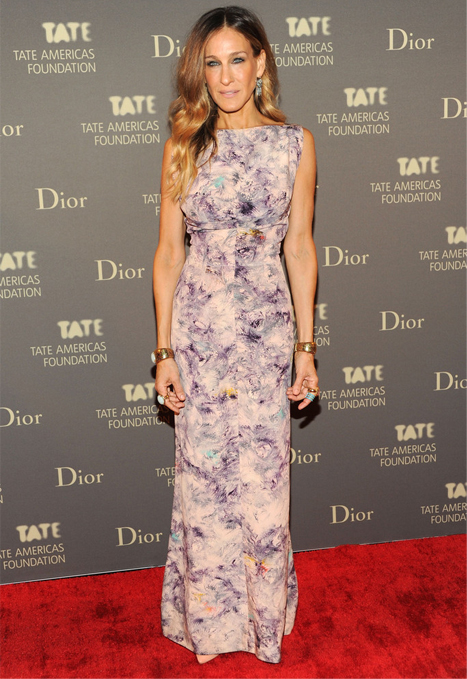 Is this one of Sarah Jessica Parker's most stylish weeks of the year so far?
After blowing us away with her Giles Deacon dress and Philip Treacy Mohawk headpiece at the Met Gala on Monday evening, and rocking up to last night's Tate Americas Foundation Artists Dinner wearing the above number, we think it may very well be!
SJP may have gone for punky and edgy on Monday night (it was the theme after all) but she did a whole 180 by opting for something soft, pure and ultra feminine for last night's dinner instead.
There's always a danger of over and even under accessorising when it comes to full-length dresses with such a prominent print, but the former Sex and the City star got the balance juuust right!
The matching bangles added a lovely touch of symmetry to the look, and the rings on her fingers and dazzling earring provided all the bling that was necessary. We know SJP doesn't see herself as a fashion/style icon, but we can't say we agree with her…