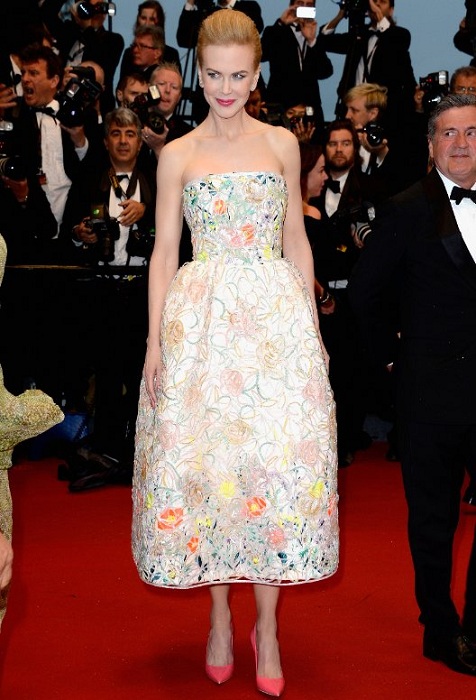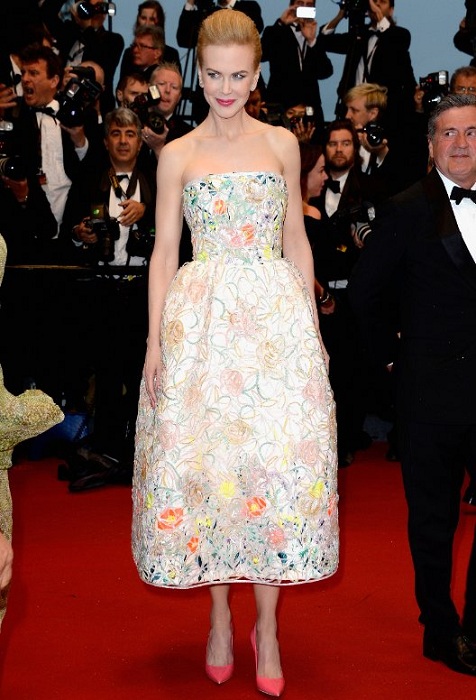 Undoubtedly, the words on the lips of the sartorial circuit this week are something like Cannes Film Festival. We've waxed lyrical with our highlights from day one and two, and we're not about to stop.
Stealing the BDOTW spotlight this week is none other than the gorgeous Nicole Kidman, who wowed us not just with her age-defying looks on the Cannes red carpet (that woman has magical skin!), but every ensemble she pulled out of the bag.
Although we wanted to be greedy and profile her every look so far, we chose the one that particularly stood out for us; a strapless floral-embroidered dress from the Christian Dior Spring 2013 Couture collection she wore to the The Great Gatsby premiere at the festival.
Making us hyperventilate at the thought of sporting (much, much cheaper) summer florals, Nicole's breathtaking couture gown was accented to perfection by coral Dior pumps, a pop of colour on the lips and a slick high ponytail.
She's already a Cannes red carpet favourite of ours, but we just couldn't help crown her Best Dressed, too! We're pretty sure you won't disagree either.