Last Updated on 21st February 2018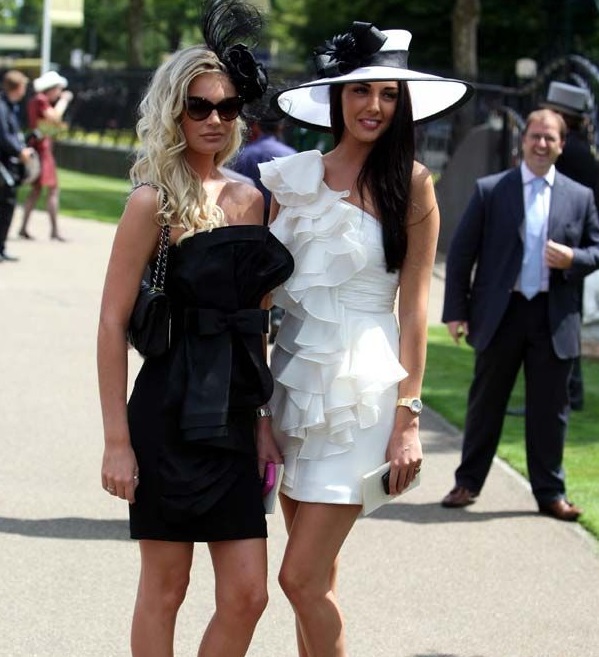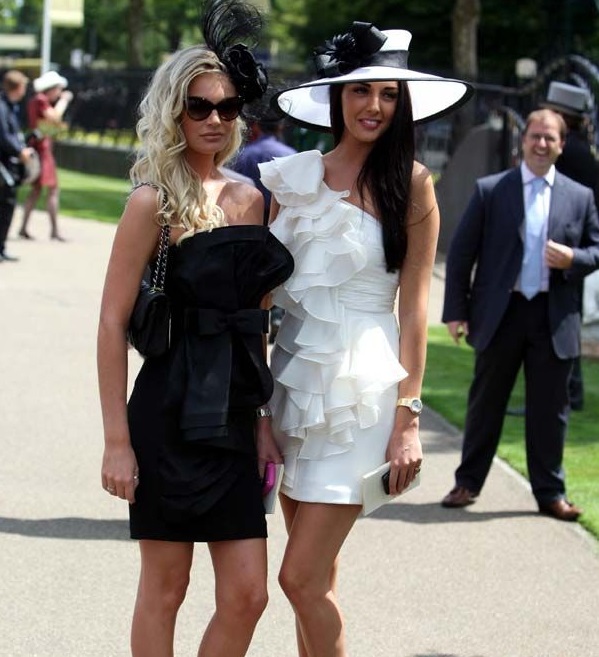 Royal Ascot. Two words which are met with mixed emotions: dread, fear, excitement and confusion. Royal Ascot is fast approaching, and at best, it's pretty much just a fun day at the races with our bestest gal pals. We take the day off work, we drink a bit, we laugh a bit, we gamble a bit (naughty!), and we do it all while wearing our nice dresses, sky high heels that get stuck in the grass, and over-the-top hats. It's all very Sex and the City, and we're supposed to have a jolly good time.
However, Royal Ascot fashion isn't as simple as a nice dress teamed with some matching accessories though. It's far more complicated than that. Hence the aforementioned confusion. And as the dress-code for this month's Royal Ascot is stricter than ever this year, we have a feeling race-goers and official staff alike are going to be dreading it – as it's just so easy to get it wrong!
For many ladies (we're not naming any names or pointing the finger at any particular counties) the notion of dressing up actually means quite the opposite. Dressing down. Or dressing not-at-all. The more big and glam the event, the more skin some ladies think has to be shown, which is one of the main problems the Royal Ascot faced before the ultra-strict dress code was implemented.
Apart from the occasional wedding and lavish cocktail Christmas party, most British ladies don't really get the chance to properly dress up, which is probably why so many of us get it wrong. The only thing we regularly dress up for is a night on the tiles at the weekend, and we all know that "less is more" is the unanimous clubwear mantra. Great for clubbing while on the pull, not so great for Ascot.
We know not everyone has the body, money, wardrobe and status of Kate Middleton, but we don't think many ladies would put a foot wrong if they took a leaf out of her sartorial book and channelled her style. You never see the Duchess of Cambridge with dodgy tan lines on show, or her bra strap on display, or her intricate hat flying off into the distance. You never see her dress tucked into her knickers, you never see her wearing mismatched black underwear with a white dress, you never see her in a dress so short you know what she had for breakfast. All of these are common sights at Ascot… and all of these need to be avoided.
Remember this simple rule: less Katie Price and more Kate Middleton. Just keep repeating that phrase while shopping, and we know you'll make the right decision when it comes to choosing your outfit for the big day. Royal Ascot 2013 takes place from Tuesday June 18th to Saturday June 22nd, so you haven't got long to get your outfits together!