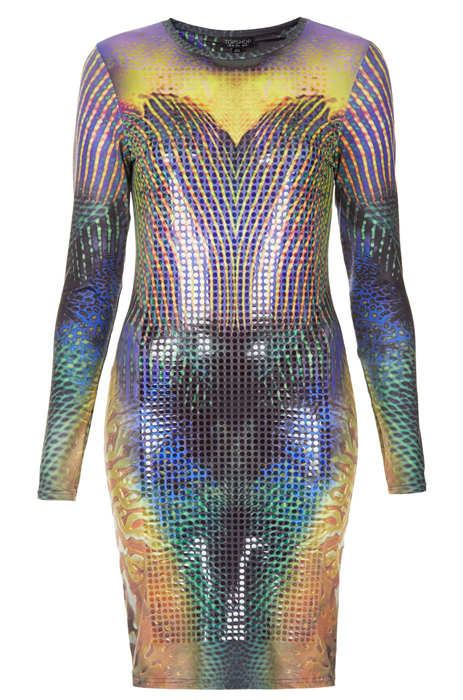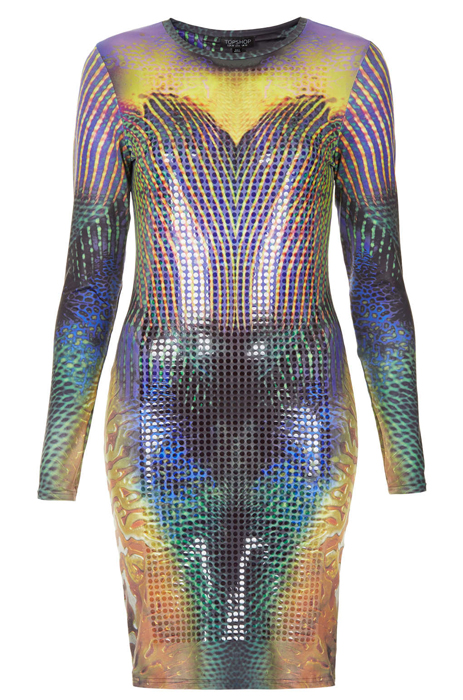 There's an array of amazing dresses on offer right now that showcase this season's hottest trends; from monochrome and clashing prints to delicate laces and cutouts, it's all out there – especially snakeskin, our trendy new fave!
This slithering, sleek, sexy animal bodycon dress is so fashion forward it looks like it's come straight from the Balmain or Burberry catwalks. Topshop, i.e. the King (or Queen – we're not sexist!) of the high street has designed a garment that would not look out of place on any international catwalk and in our opinion, is a total must-have this season.
Enough to bedazzle up any party bonanzas, this animal bodycon dress by Topshop encapsulates fabulous, fierceness and fun times ahead. With its blend of multicoloured hues layered on top of an abstract animal print and clear overlay sequins, this dress is certainly one for going all-out this season. Conveying a futuristic-meets-extra-terrestrial vibe, this dress is a style statement if ever we saw one.
Style tip: Update your wardrobe in a flash with foil finishes in sweet-wrapper shades to completely show off this seasons metallic trend to the full. Wear with hair up, bold eyes and sharp lips to complement this lightning bolt look.
Animal Bodycon Dress by Topshop, £40.00