Last Updated on 19th October 2013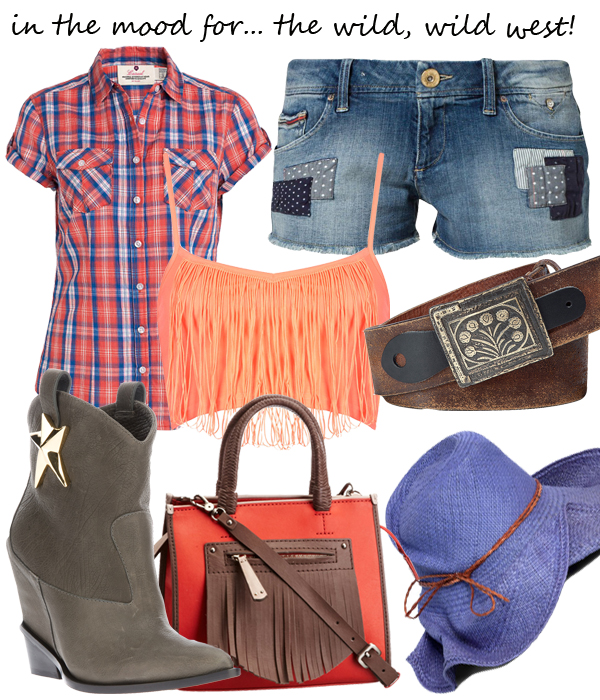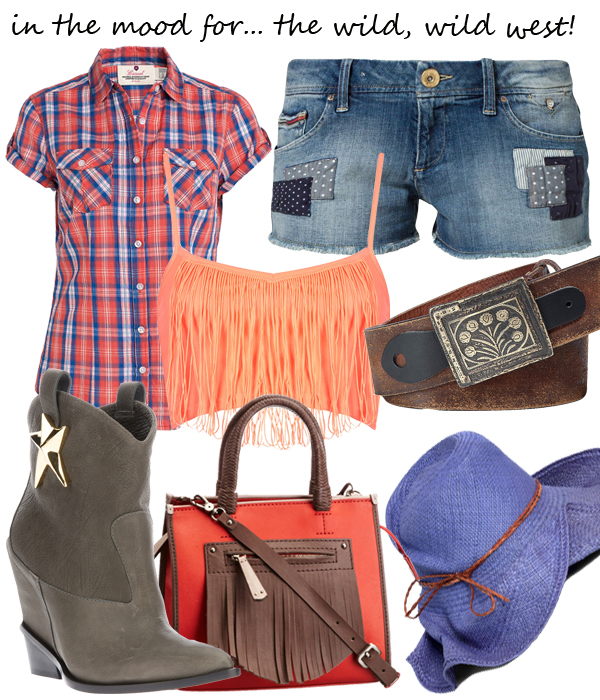 We've decided to take some midweek inspiration from the Wild, Wild, West this afternoon; fringe, tassels, denim, patchwork and more check-print than you can shake a stick at – that's what cowboy chic is all about!
And with cute fringed bra tops (thank you, Topshop!), beautiful belts (yes Ralph Lauren we're looking a you) and irresistible totes to tempt us, what's not to love about these cowboy-inspired pieces?
Take a look at some of our fave Western-inspired pieces currently available on the virtual and literal shelves:
Fringe bralet, £12, available at Topshop
Star motif cowboy boots, £805, Guiseppe Zanotti available at Far Fetch
Mini shopper, £147, Anouk available at Amazon
Cowboy hat, £190, Lisa Battaglia available at Boticca
Distressed leather belt, £139, Ralph Lauren available at Style Bop
Checked shirt, £21, Ellos available at La Redoute
Denim shorts, £70, Hilfiger Denim available at Zalando