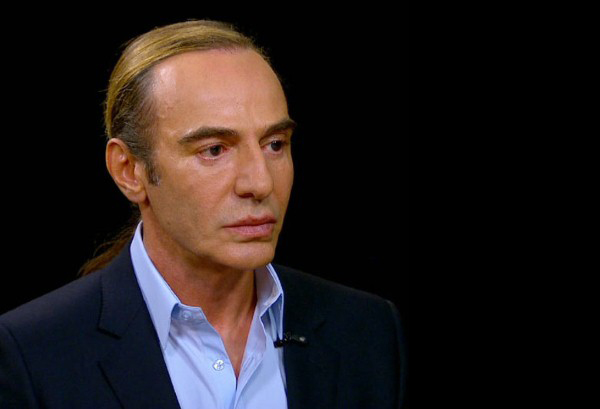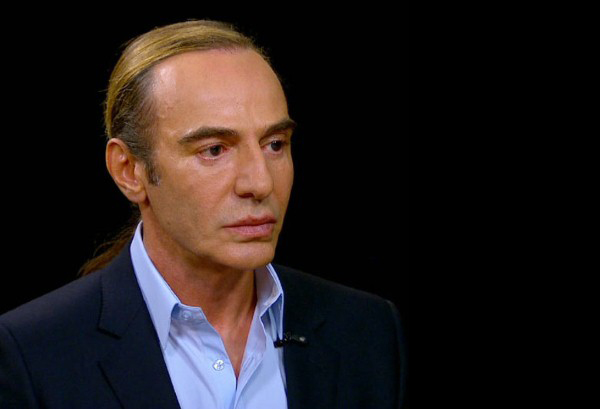 As we reported earlier this week, John Galliano was a guest on the popular Charlie Rose talk show last night – and we have some sneaky excerpts from his highly-anticipated interview right here! John Galliano didn't dress like his usual outlandish self either, and instead opted for an unassuming, rather safe, blue shirt and jacket combo. Is he a changed man?
Charlie Rose – "You recognise that what you said was hateful, vile, anti-Semitic?"
John Galliano – "I do. I apologise. And I am trying to make amends in the best way that I can. The drinking did creep up on me very slowly. It started cyclically. After each collection, after each creative high, there'd be this crash. And then were these — I used the drink to stop the voices."
JG on Alexander McQueen's suicide:
"That loneliness, that pain, that — I mean, as addicts, we're in such perfection. We're setting that bar impossibly high. We don't understand why we're doing it. And people say 'wow, how are you going to top that?' And we're like, yeah, we're going to. Don't worry. That's what, you know, makes us wake up in the morning. I was very sad."
You can catch the full interview tonight on Bloomberg TV; available on Sky (502) Virgin Media (609) and Freesat (208). We'll be putting our mobile phones on silent and unhooking the landline – we don't want to miss a single word of this!