Last Updated on 17th June 2013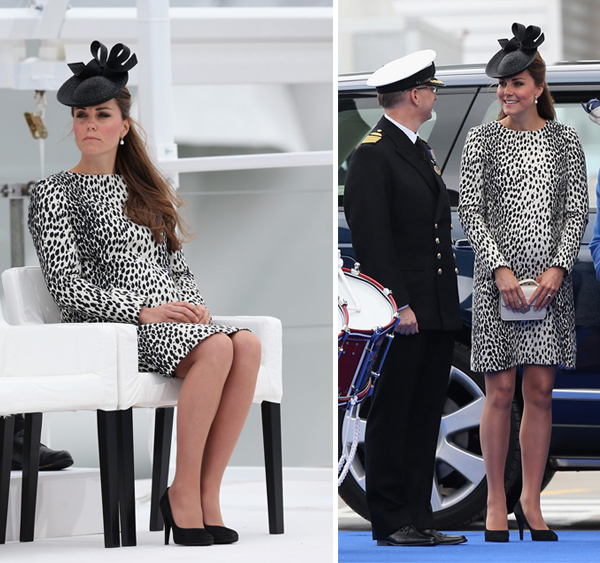 Where has Kate Middleton been hiding this little beauty, eh?
The Duchess of Cambridge made one of her final public appearances before the birth of her and hubby Prince William's baby today – and she definitely made it one to remember! Talk about going out in style.
She wore a stunning Dalmatian print Hobbs mac to the Princess Cruises Naming of the Ship Ceremony in Southampton earlier today, accessorising with matching black pumps, a chic black hat, and a white clutch bag. The mac only retails for £169, which probably explains why it has already sold out on the website in every single size. Pregnant or not, K-Mid still has Princess pulling power like no other!
We bet the high street stores are going to miss her public appearances more than anyone!