Last Updated on 21st June 2013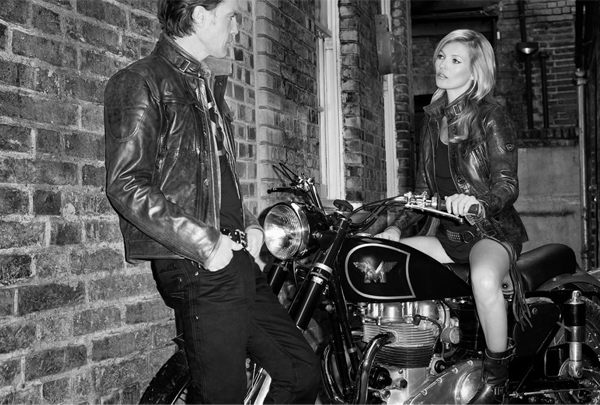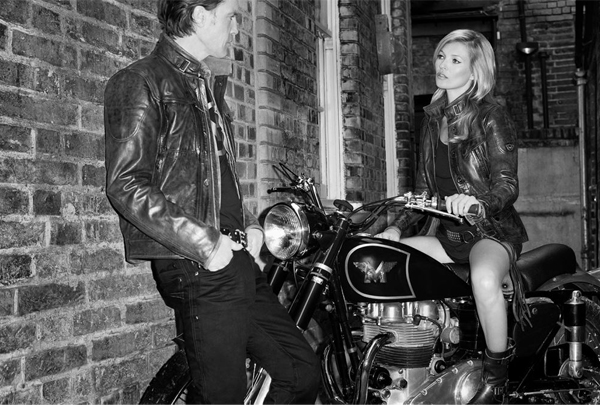 Another ad campaign to sink your teeth into this morning, this time courtesy of Kate Moss.
A few months ago we showed you a sneak peek of her debut ad campaign for Matchless womenswear (the brand's first foray into womenswear, may we add) and now it's time to look at the finished product.
Kate was photographed at MC Motors in Hackney by her good friend Terry Richardson, and was styled to edgy, tough perfection by Joe McKenna.
The photos are pretty much what we expected if we're being totally honest; that's the beauty of hiring Kate Moss for a project – she doesn't need a lot of work in post production so you know what you're getting from the get go.
We hope the Matchless womenswear collection is a big hit, because we could get used to seeing more Mossy biker-chick ad campaigns in the future. Especially if her dreamy James Dean-esque costar is going to make another appearance. Drool!