Last Updated on 19th March 2013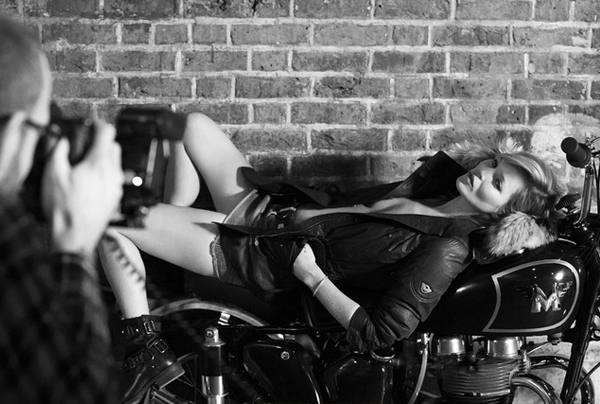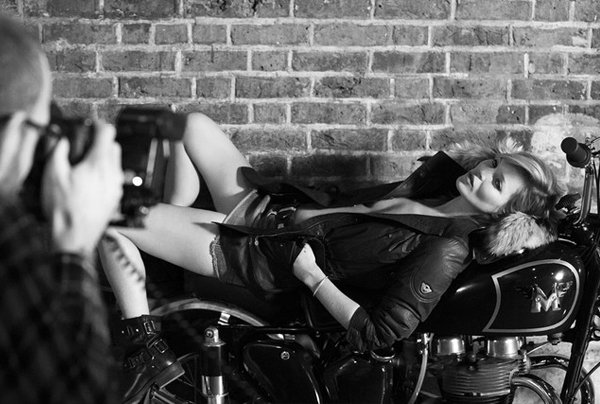 It's no secret that leathers, pleathers and all things rock and grunge are totally on-trend right now, which is why it comes as no surprise to learn that Kate Moss is posing pretty (and fiercely) in some badass pieces for the Matchless autumn/winter 2013 ad campaign. And yes that is Terry Richardson taking the pic!
"The campaign reflects the heritage of the brand, which we are excited about sharing with Matchless enthusiasts and consumers alike," said Michele Malenotti, a spokesperson for the brand.
If you're wondering why this is the first you've heard about these exciting new pieces from Britain's oldest motorcycle brand, it's because this is the first ever collection of men and women's outerwear… Kate should feel pretty honoured to model the debut range! Or should it be the other way round?
Either way, we think this is a great partnership and we can't wait to see the full ads when they launch in June. What do you think of the behind-the-scenes pic of Kate and Terry above?
[Telegraph] [Image]