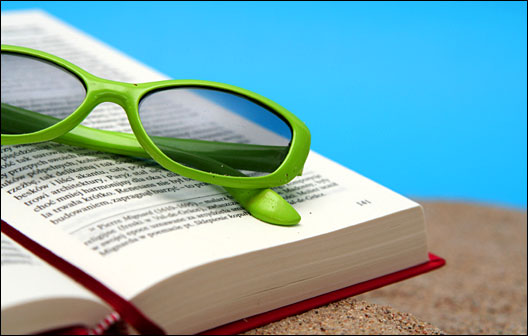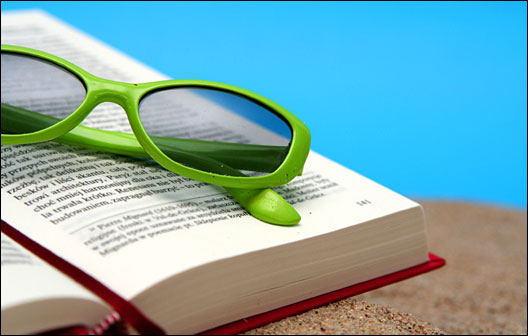 There is no greater pleasure known to mankind than to chill out on a sun-kissed beach in the company of a good book. That's not just our opinion, it's a cold, hard fact.
A great beach read can be come from pretty much any genre, from quality drama to travel, though maybe leave the likes of Albert Camus and Edgar Allen Poe at home on the shelf to avoid turning your summer holiday mindset into one of sheer existential anguish or creeping fear.
It's your holiday we're talking about here, and it's obviously important to make an effort to read what you love in your precious free time, but if you're a little stuck this summer, cast your eyes over the following rundown of some of the best beach reads whose pages will be curling up under the sun's rays this summer, and if you haven't booked that holiday yet, head over to Cosmos and sort it out sharpish:
10. George Saunders – Tenth of December: If there was ever a form of writing best suited to a short summer break it's the short story, and the art currently has no greater exponent than Saunders, who imagines surreal dystopias through his prose.
9. Nadeem Aslam – The Blind Man's Garden: This beautifully written post-9/11 fable is the thinking holidayer's pick for a soulful, serious read.
8. Kate Atkinson – Life After Life: Atkinson is currently one of the UK's favourite authors and for good reason – she presents the big questions in an accessible and manageable form. How very British!
7. Rupert Thompson – Secrecy: What could make for a better beach read than Secrecy, with its sizzling combination of Intelligence and sex in 17th Century Italy?
6. Neil Gaiman – The Ocean at the End of the Lane: Master of the mystical Gaiman is never shy of taking his readers on a real adventure, and this new novel offers escapism aplenty as a young protagonist battles untold evil alongside three elderly allies.
5. Phillip Hoare -The Sea Inside: Beach reads don't necessarily have to be works of fiction! Hoare's new title sees him exploring the south coast of England, New Zealand and The Azores.
4. Andrew Sean Greer – The Impossible Lives of Greta Wells: This typically clever yarn from Greer sees a female protagonist living out three alternative realities through a therapy session – mystical escapism with a reflective zing!
3. Jincy Willet – Amy Falls Down: This summer's black humour pick of the bunch will have the darkest souls on the sun loungers lighting up with amusement.
2. Dan Brown – Inferno: Love him or hate him, everyone's talking about Dan Brown's latest novel Inferno. There's little doubt that this title will be making its way into a fair few suitcases this summer.
1. Jess Walter – Beautiful Ruins: This novel has it all: glamour, love, lust, luxury and a glorious sea-front setting. A perfect choice for a relaxing, romantic summer read.