Last Updated on 2nd July 2013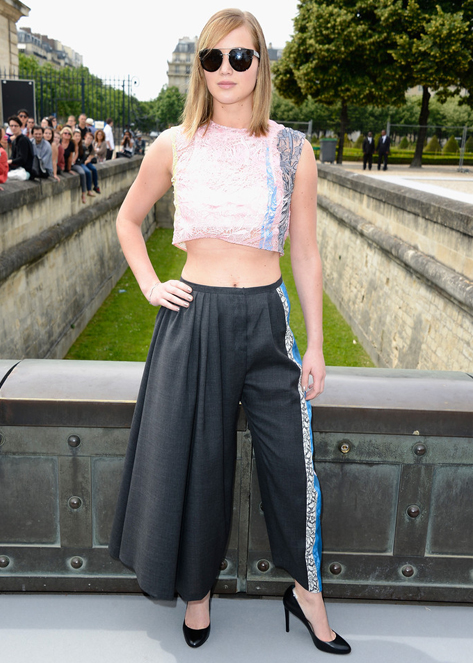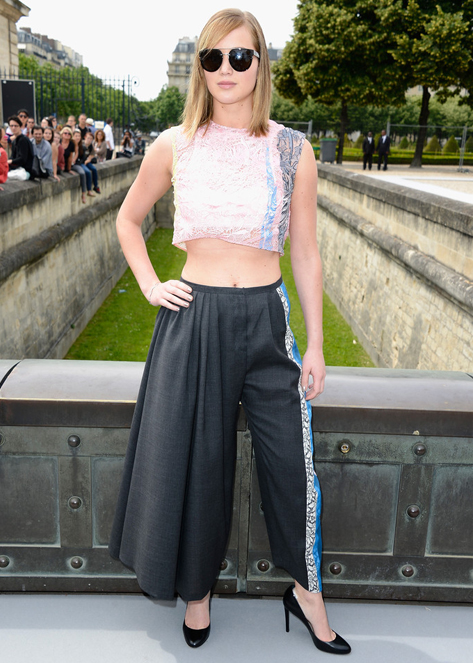 Yee-hah – MFL and Christian Dior fave Jennifer Lawrence has only gone and landed the coveted September issue cover of American Vogue!
2013 is definitely Jen's year; first a 'Best Actress' Oscar for her role in Silver Linings Playbook and now the Vogue September cover. Surely it doesn't get better than this, does it?
Ms Lawrence was photographed by Mario Testino, and we're willing to bet good money that she will be rocking some Christian Dior threads on either the cover or the accompanying editorial. In fact we think she outfit she wore to the label's Couture show at the weekend (above) is totally fashion Bible ready!
Some of the other fashion glossy September stars have been revealed too; Kate Upton has been photographed by Carter Smith for Elle, while Jennifer Aniston was shot by Alexei Hay for Glamour's offering. Marie Claire has gone with New Girl Zooey Deschanel, while Lucky has tapped former Gossip Girl Blake Lively.
What do you think of the line-up so far? No catwalk models just yet… watch this space!