Last Updated on 19th October 2013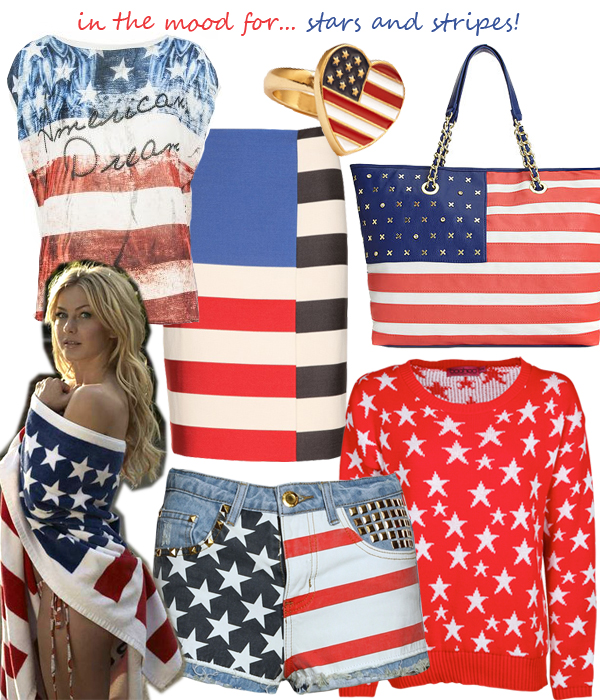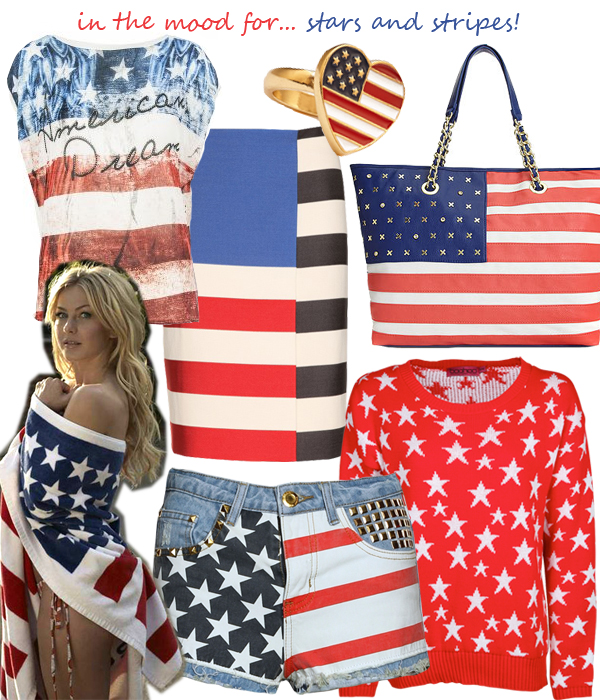 Oh say can you see by the dawn's early light, what so proudly we hailed at the twilight's last gleaming, whose broad stripes and bright stars through the perilous fight, o'er the ramparts we watched, were so gallantly streaming?
Yep that was indeed the first part of the American national anthem, Star Spangled Banner, and we are saluting all our friends across the pond ahead of Independence Day tomorrow!
Are you an American living in London? Are you a Brit currently holidaying in the States? Do you just love the red white and blue colours on the American (and indeed British) flag? Do you just want another excuse for a party with a dress code? Whatever your reasons for wanting to embrace the 4th of July, we're here to make sure you look the part!
So, whether you want to be literal and wear the American flag, or be a little more subtle and creative by just wearing stars and/or stripes, we have it covered!
American dream top, £16.99, available at Quiz
Americana tote, $118, Betsey Johnson availably at Macy's
American flag gold stud denim hotpants, £18, available at Boohoo.com
Star spangled heart ring, $1.80, available at Forever 21
Layla flag panelled skirt, £165, Acne available at My Theresa
Molly star print jumper, £8, available at Boohoo.com
Ps – here's a video of Beyonce belting out the American national anthem. It gives us goosebumps every time!