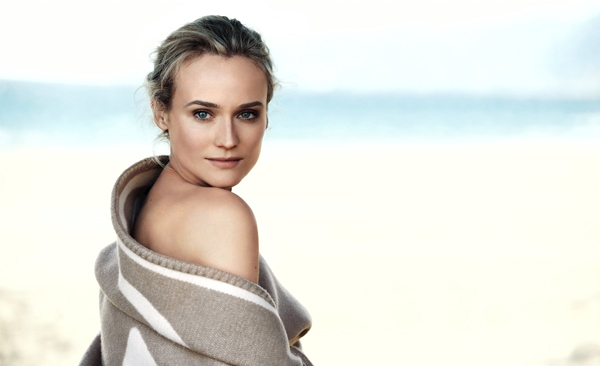 Back in April we told you the very exciting news that Diane Kruger had landed a Chanel beauty ad campaign (and it was about ruddy time too, we thought) and now it's time to treat you to the very first look at the ad in question.
As expected, Ms Kruger looks positively radiant in the Chanel skincare ad campaign, which was expertly shot by Peter Lindbergh against a picturesque, beachy backdrop.
We love the simplicity of the ad campaign; but then again Diane Kruger never really needed any fancy bells or whistles to look radiant, did she? Chanel's Resynchronising Collection consists of respective Le Jour de Chanel, La Nuit de Chanel and Le Weekend de Chanel creams, which have been created to help reenergise the skin.
Diane is the perfect ambassador for the skincare range – we'll be snapping some of those products up asap. Er, funds allowing, of course!