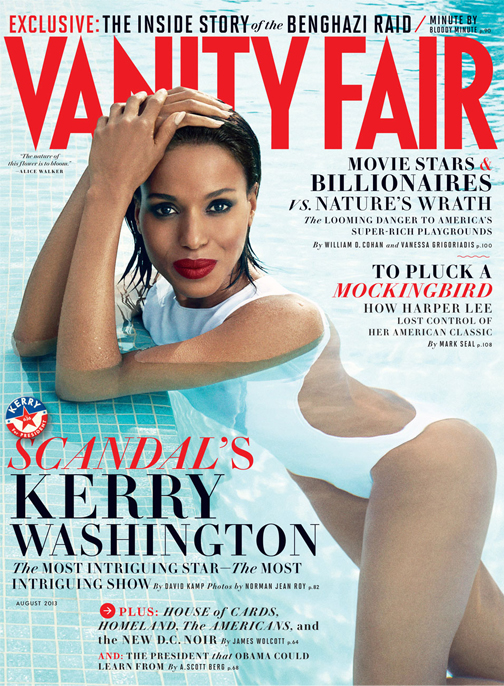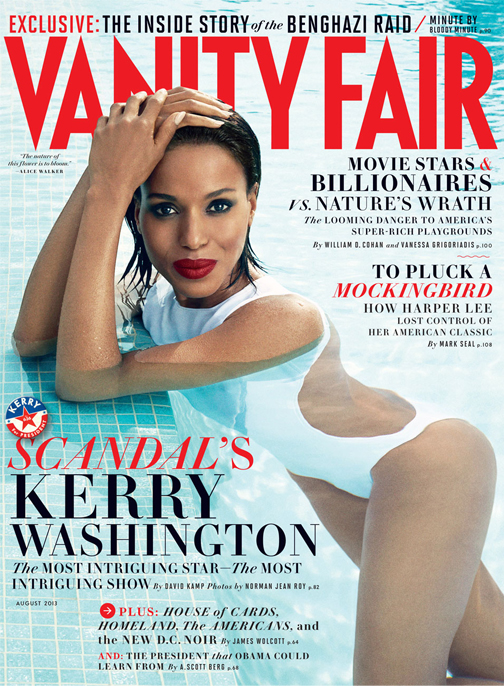 After last month's issue which featured John Galliano's highly anticipated first interview since the Dior sacking hoopla, we think it's safe to say that Vanity Fair has a lot to live up to. It has big shoes to fill – even if the aforementioned shoes are indeed its own.
Luckily the mag knew what it was doing by tapping gorgeous Scandal actress Kerry Washington for the August 2013 front cover. Now we know the last issue had none other than Channing Tatum (i.e. guy candy personified), but we think Kerry Washington appeals to both men and women alike. Well played, team VF.
Kerry's interview is a great read too, as she opens up about how she celebrated her 18th birthday and what she thinks about her Scandal character, Olivia.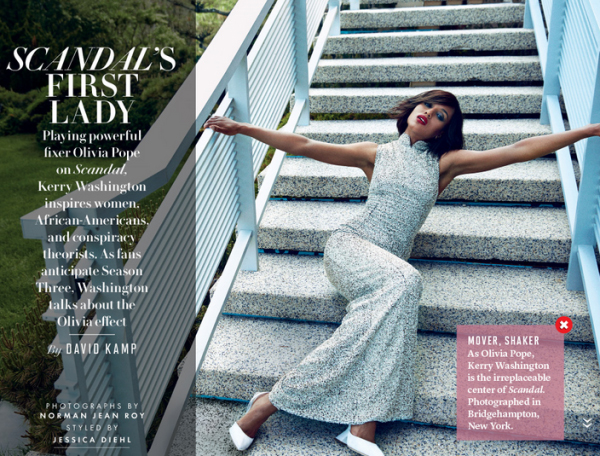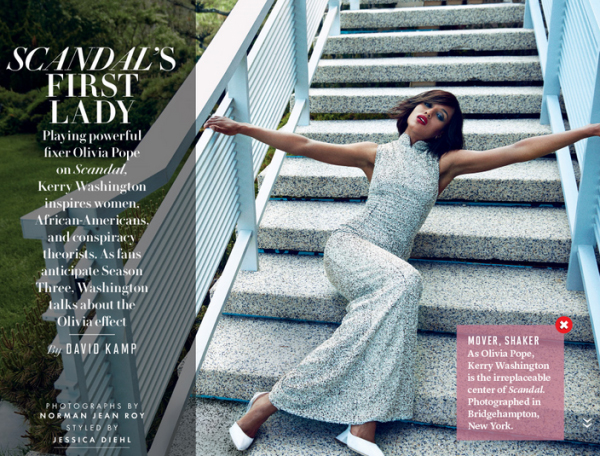 "What I think is cool about Olivia is that she fully owns being a woman," she said. "There's a very nurturing sense of 'I'm going to take care of you – don't worry about it. I'm gonna be your mum in this situation. You come stay in my office, have a cup of tea, and let my gladiators take care of you.' There's something very maternal about.
"But there's also something very executive about her, and I mean 'executive' in a presidential way."
Vanity Fair's August 2013 issue hits newsstands tomorrow, so make sure you nab your copy before it's too late!
[Vanity Fair]