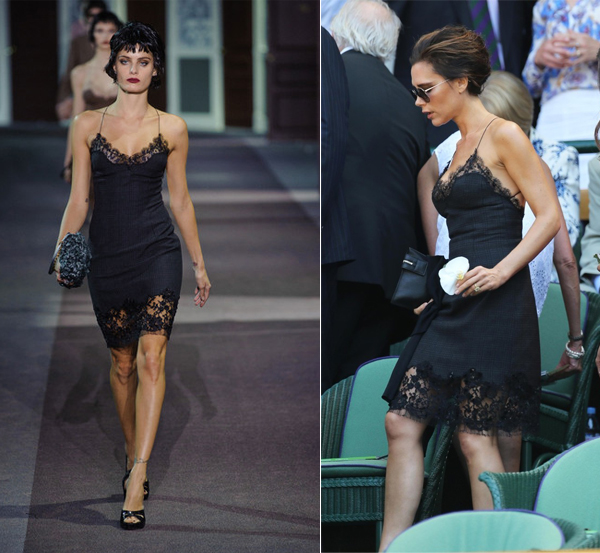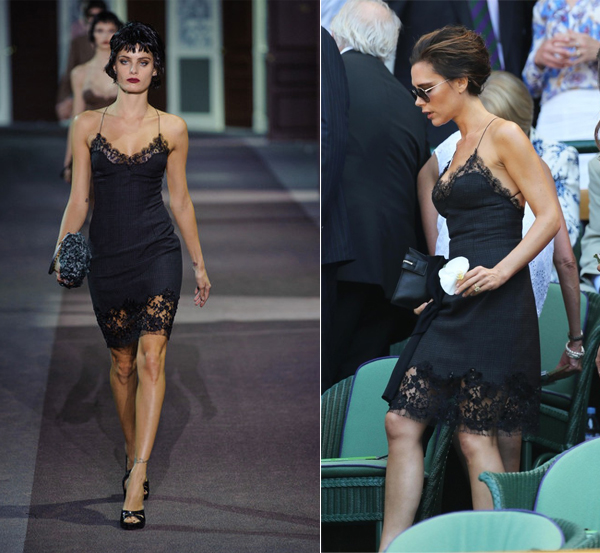 Victoria Beckham's outfit at the Wimbledon men's final on Sunday was interesting, wasn't it?
It's not like Victoria to head to a big event and not wear one of her own designs – think of the advertising opportunities! – but we think having the tennis champ's girlfriend wear one of her dresses instead was a good substitute. (Click here to see Andy Murray's girlfriend Kim Sears rock a mint green dress from Victoria's spring/summer 2013 collection to refresh your memories!)
So with Kim flying the flag for her brand, VB decided to do her part for fashion and wear another brand to the Wimbledon men's final – and that brand was none other than Louis Vuitton.
Despite it being one of the hottest days of the year, Posh decided to wear black while sitting in the audience cheering on Andy Murray. However, gone were the leather jacket and trousers that she was spotted out in the day before, and in their place was a far breezier creation. Sure some people may have got confused and thought she turned up in lingerie, but we think she actually nailed the look.
There's something about her fashion presence that makes her get away with absolutely anything! Did you like her Louis Vuitton dress?