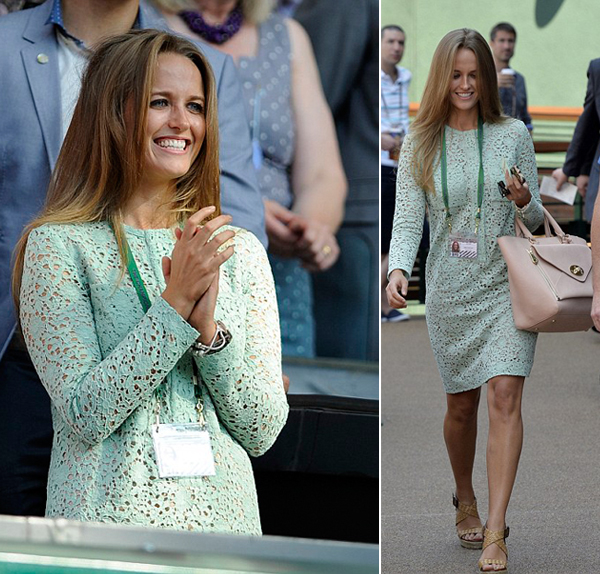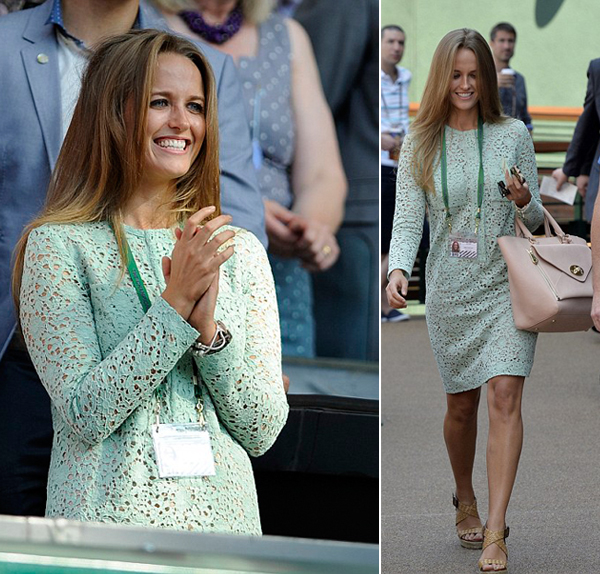 Her boyfriend won the Wimbledon men's title, and she was sartorially triumphant in the audience – yesterday was definitely a good day for Andy Murray's girlfriend Kim Sears.
Andy Murray made history yesterday afternoon, as he became the first British male tennis pro to win the Wimbledon title since Fred Perry a whopping 77 years ago, which we think deserves a hearty round of applause.
So Andy Murray was indeed the big winner on Centre Court, but his girlfriend Kim Sears also wowed the crowd with her stunning outfit as she enthusiastically cheered him on. She stole the show in a gorgeous mint green dress from the Victoria Beckham spring/summer 2013 collection (VB, who was also in the audience, would have been proud!) which she accessorised with her trusty nude Mulberry Willow tote and matching nude wedges. Is the Mulbs bag her lucky charm? We think so!
Murray Mania is bigger than ever, and we predict the fashion world is going to be keeping an even closer eye on Kim's outfits from now on too. Congrats again to Andy Murray – Britain is super-proud!