Last Updated on 10th July 2013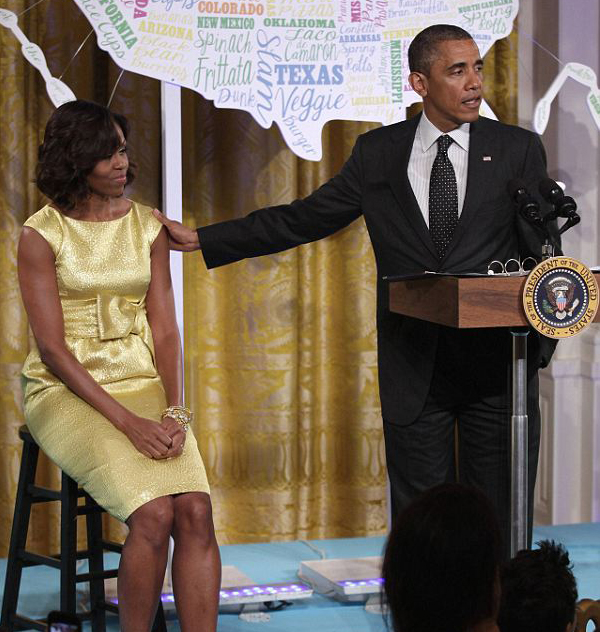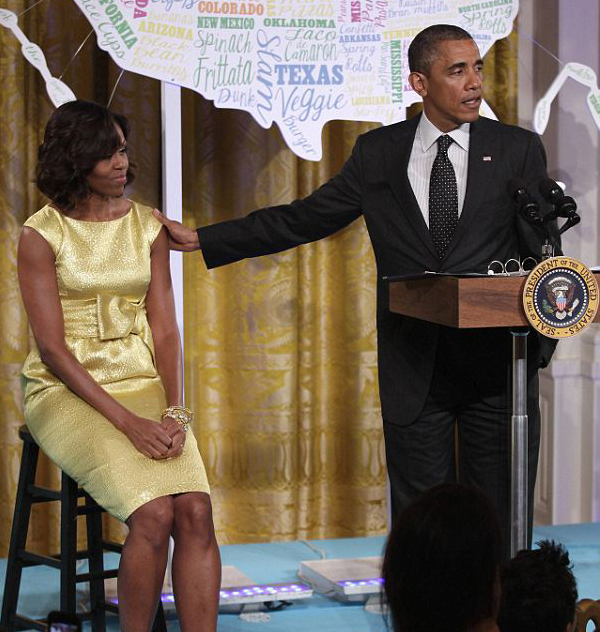 No one can say Michelle Obama doesn't dress for an occasion, or indeed, the weather.
The First Lady looked sunshine bright in a gorgeous Michael Kors yellow dress while attending the second annual White House Kids State Dinner in Washington yesterday, commanding attention in a subtle but effective way.
It was the perfect dress for the occasion; the oversized bow at the waist was a great addition, as it gave the dress some much needed definition and made MObama's look more playful; plus we think it might have given the kids (and their parents) something to talk about on their way home.
She accessorised with some lime green shoes which no doubt brightened up the entire room, as well as her outfit. Another flawless appearance from the First Lady of the United States.